Birding in Belize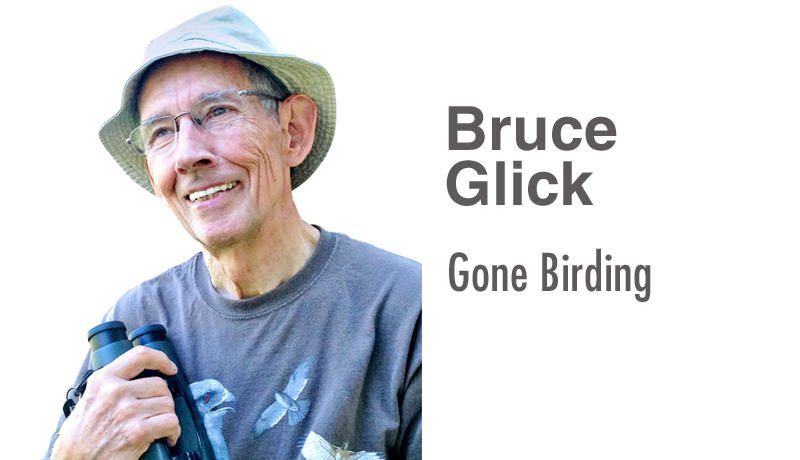 Belize, formerly British Honduras, is a delightful country to visit these days. Tourism is the main draw in this small country located south of Mexico, east of Guatemala and north of Honduras. Although it is a multi-cultural country, English is spoken everywhere, and the U.S. dollar and the Belize dollar are used interchangeably. (Two Belize dollars equals one U.S. dollar.)
Helen and I, along with daughters Kimberly and Kristi, just got back from Belize, where we spent 10 days seeing three main areas of the country. The trip was arranged by Kimberly as a 50th wedding anniversary gift for us.
We spent two days at the beginning and another two days at the end of the trip on Caye Caulker, a small island 45 minutes by fast water taxi from Belize City. The island has a quiet, laid-back atmosphere with transportation by walking, biking or golf-cart taxis.
Lots of people spend their time snorkeling or diving, but I preferred walking around the island looking for birds. Each day there were some new birds to be found. Many of them were migrant birds that might well have spent their summers in Ohio or Indiana.
During the 10-day trip we saw 16 species of warblers, plus some familiar vireos, thrushes and tanagers. The only new bird for me was a white-crowned pigeon, a bird I have yet to see in Florida.
From our ocean-side cabana, the common birds were yellow-throated, yellow and palm warblers. Out over the water were laughing gulls, royal and sandwich terns, brown pelicans, ospreys, and lots of magnificent frigatebirds.
There also were various herons and egrets, plus ruddy turnstones, least and spotted sandpipers, and black-bellied plovers. The only hummingbird on the caye was the cinnamon hummer.
After our first two days on the caye, we rented a car and drove to Black Rock Lodge, located in Cayo District, about 2.5 hours from Belize City. The lodge is in a jungle setting with a fast-moving stream and steep mountain slopes, all viewable from the dining room viewing area. During our four days there, we spent many hours watching birds at the feeders and hiking around the area.
I really enjoyed Black Rock, where I met Isaiah, one of the guides, who is an avid birder and seemed to always want to get out to look for more birds. One morning when the weather turned sunny, we watched for raptors for three hours, seeing a good variety of hawks, plus a nesting pair of orange-breasted falcons.
Raptors included double-toothed and hook-billed kites; great black hawk; zone-tailed, gray and short-tailed hawks; and several king vultures. Those raptors were my favorite birds of the trip. While at Black Rock, we joined four other guests for a day-long trip to Tikal in Guatemala. This is one of the most amazing Mayan sites, and the day was a highlight of the trip for all of us.
We also had a chance to spend two days at Crooked Tree Village, a very small village north of Belize City, known for its excellent birding. Although spring is the best time to see birds there, we saw a lot of birds during our short stay.
We were the only guests at Crooked Tree Lodge and had a great time visiting with the family who owns and runs the lodge. I did see a white-tailed hawk there and lots of warblers, doves, water birds, flycatchers, mockingbirds, kingfishers and mangrove swallows.
Belize is an excellent vacation choice for folks who want to experience another culture and still be able to speak English. The people we met were friendly, and we were welcomed wherever we went. I'd really like to go back again during the spring season.
Good birding!
Email Bruce Glick at bglick2@gmail.com or call 330-317-7798.