Christmas Bird Counts happening in our area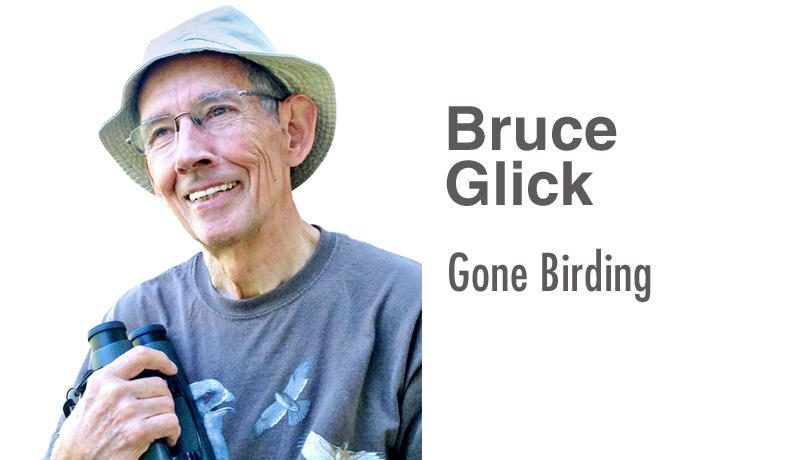 This year there again will be many Christmas Bird Counts happening in our area. Some of these have been taking place for many decades, while others have been started more recently.
The Wooster CBC is one of the oldest counts and has been coordinated by Roger Troutman for as long as anyone can remember. This year Wooster will hold their count on December 22.
As area birders know, the potential for finding many birds is probably higher than for almost any other inland count, thanks to the potential for waterfowl at Prairie Lane, Killbuck Marsh, Overton, and Funk Bottoms. It depends on the weather, and how many birders are out there looking for the birds.
Roger Troutman also runs the Mohican CBC, being held this year on Dec. 29. Although there are usually less people involved with this count, Mohican has the potential for coming up with some special birds, thanks to Mohican State Park and Pleasant Hill Lake.
If the lake isn't frozen, it's a great place to find a variety of waterfowl, while the park has the potential for winter specialties such as evening grosbeak, pine siskins and crossbills.
The Millersburg CBC has often been among the top counts in Ohio, especially when compared to other inland counts that don't have the advantage of being located along the Lake Erie shoreline. This count is now being coordinated by Elias Raber.
Anyone interested in helping on Dec. 28 this year should contact Elias. This includes folks who live in the count circle who are willing to count birds at their feeders. You can leave a message for Elias at 330-674-4999, or write to him at 3096 TR 110, Millersburg OH 44654.
Another count that regularly is one of the best in our area is Ragersville. That count is near Sugarcreek and the contact person is Ed Schlabach. This year they will count birds on Dec. 27. This is an excellent count for birders who like to be out walking most of the day, something that isn't possible in some of the other locations.
Ben Morrison has done a great job of making Wilmot CBC at The Wilderness Center a popular count. This is another count that has a lot of birders walking their part of the circle. Wilmot has had some very good counts. This year the Wilmot count will take place on Dec. 21.
Ashland will hold their annual CBC on Dec. 14, followed on Dec. 15 by the Mansfield CBC. Both counts have a lot of potential and would be fun to join.
The newest count I am aware of is the Brown Environmental Center CBC. That count circle is located east of Mt. Vernon, along the rails-to-trails that runs from Danville to Mt. Vernon. The count will take place on Dec. 16 this year.
Quail Hollow will hold their annual CBC on Dec.15. Finally, there is a long-running Cadiz CBC which will take place on Dec. 30 this year.
I hope you get a chance to participate in one or more of these Christmas Bird Counts this year. If you live in one of the count circles, doing a feeder watch can be helpful as well.
Good birding!
Reach Bruce Glick at bglick2@gmail.com or 330-317-7798.