It's been a good migration, but I need some sleep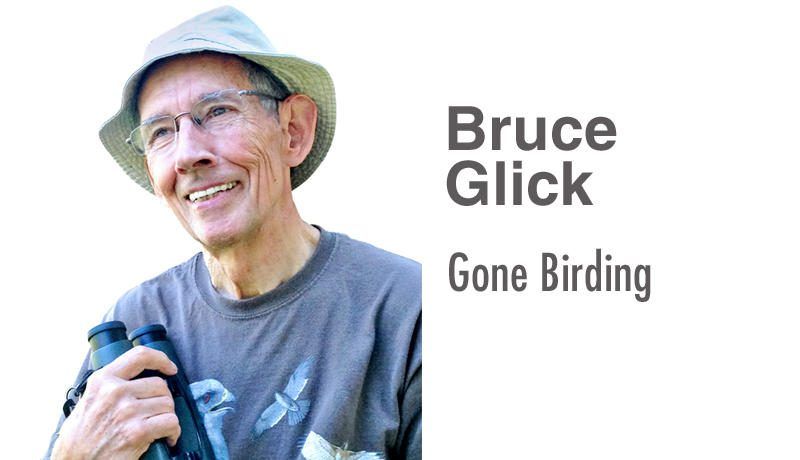 As May comes to an end, I realize again how different this month is for those of us that try to keep up with the influx of birds coming our way. This means getting up a lot earlier than usual, finding time to look for rare birds that are reported and catching sleep whenever possible.
For me May is complicated by the allergies that hit me when leaves begin to show up. It's just part of the seasonal cycle. Although I love May birding, it will be nice to return to a more reasonable schedule in June.
The latest example happened yesterday, the last day before we leave for two weeks in Spain. There was still packing to do, lawn to be mowed, last-minute shopping, and supper with our daughter Kathy and her family. My birding partner Gary and I arranged to spend two hours birding in the morning before he headed to Chicago for a baseball game, and I caught up on things at home. That worked out fine.
We found our first willow flycatchers of the spring, a second mourning warbler, and a nice variety of other warblers and thrushes. We met two young birders at Baintertown Park, and the four of us enjoyed birding on the warmest day of the spring. Orioles and rose-breasted grosbeaks were putting on a show along the river.
After Gary left to gather his family and head for Chicago, I headed over to The Depot, the local Mennonite Central Committee thrift shop where I volunteer. My job there is sorting the donated books and helping to price and put them on the shelves in the store. There are a lot of books. Then it was time to go home and do some mowing and weed-eating.
At 6 p.m. we were eating with our family when I got a call from Gary. The baseball game had been halted by rain, and he was on his way home. More importantly two shorebirds we hadn't seen yet this year had been spotted at the Wakarusa Wastewater Treatment Facility. We agreed to meet there in an hour.
My family just smiled and urged me to go get the birds. An hour later Gary and I arrived at Wakarusa from opposite directions. We were the only birders there, and it was a beautiful evening, made even better by the gorgeous breeding-plumage ruddy turnstone, two semipalmated sandpipers, one sanderling, 10 least sandpipers and many spotted sandpipers.
At one point a black tern flew over the ponds briefly and left. This spring we have seen black terns at least four times but have missed common and Forester's. I also saw a late white-crowned sparrow along the fence line.
The two new shorebirds brought our spring total to 222 species, more than we thought we would get but probably not as many as two of the other teams in our local three-month spring competition.
The last two weeks have been a blur as we traveled to Potato Creek State Park, Pigeon River FWA and all the local birding hot spots.
Here in Elkhart County where we live, we have found a total of 195 species. The rules of the competition state two birders have to see each bird. That rule hit us again recently when we heard a Louisiana waterthrush singing on territory, but it took 45 minutes and a climb down a steep, thorny hillside to actually see the bird. I'm going to take a nap before we leave for Chicago and the flight to Spain.
Good birding!
Email Bruce Glick at bglick2@gmail.com or call 330-317-7798.