It's been a quiet month for birding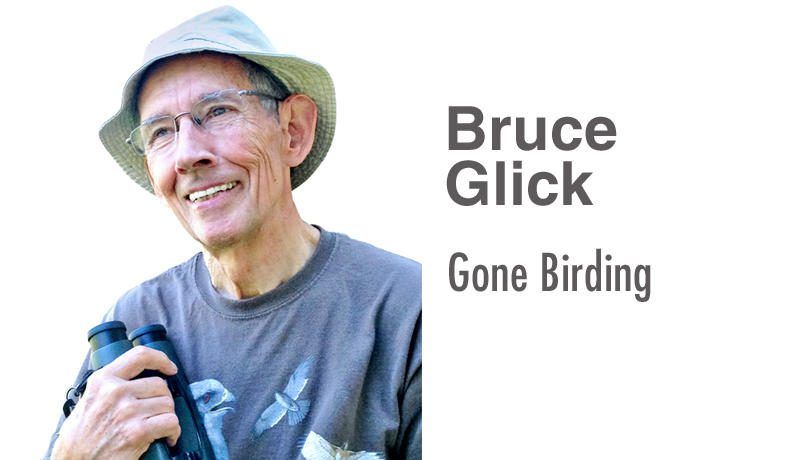 August can be a very quiet time of year for birders. Shorebirds continue to be in the spotlight, especially at Funk Bottoms Wildlife Area. Reports show a wide variety of shorebirds stop at Funk on their way south. Recently found at Funk, mainly along Wilderness Road, were black-bellied plover, short-billed dowitcher, stilt sandpiper, both yellowlegs, solitary and spotted sandpipers, and semipalmated plover.
Also at Funk, two immature (white) little blue herons were located by Josh Yoder and also seen by Su Snyder on Aug. 8. Su later found another little blue hereon along Prairie Lane, south of Wooster. Little blue herons are an excellent find for Wayne County and for the entire Bobolink area.
Kent Miller recently posted a note on Facebook about a fulvous-bellied whistling duck that has been seen along the Ohio River on the Kentucky side. This would be a very rare sighting for Ohio if the bird would decide to fly to our side of the river. Kent also reminded birders to keep an eye out for other southern waterbirds that might wander as far north as Ohio this time of year, including white ibis, roseate spoonbill and more. Already a wood stork has been observed at Ottawa National Wildlife Area and at Maumee Bay State Park, east of Toledo. The wood stork was seen by multiple observers on Sunday, Aug. 8.
An interesting report from late July involved over 80 black vultures making themselves at home at the public boat launch at Pleasant Hill Lake. The vultures showed no sign of leaving, despite boating activity in the area. Black vultures have a history of being destructive around vehicles and houses. I remember seeing signs at Myakka State Park in Florida, warning visitors black vultures have a habit of perching on vehicles and damaging the moldings around windows, et cetera. I have never heard of turkey vultures causing similar problems.
Here in Northern Indiana, we don't have any black vultures to worry about. There also has not been much birding excitement this month. We did have an American avocet show up for a few hours at Fidler Pond in Goshen. Although most of us have seen avocets in the area over the years, they are still an unusual bird here. Avocets are one of the striking shorebirds that sometimes make a stop in our part of Indiana. Along Lake Michigan there are continuing reports of willets, marbled godwits and piping plovers.
I have been seeing more common nighthawks lately. We have nesting nighthawks close to our home and enjoy hearing and seeing them overhead every evening. Recently, we saw five at the same time. Hopefully, some of them were young birds, fledged here this summer. I'm not sure why nighthawks have been successful here in Goshen when they seem to have disappeared from many towns where they used to nest.
Good birding.
Bruce Glick can be emailed at bglick2@gmail.com.