Migrating shorebirds and a swallow-tailed kite in Knox County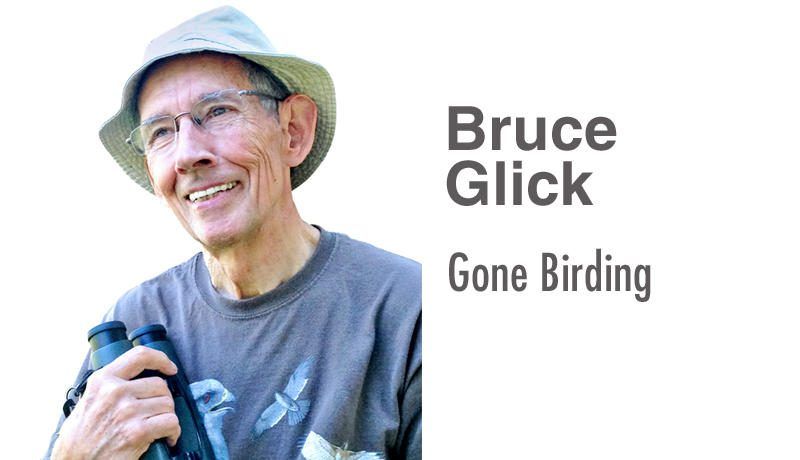 It's been an interesting week. Fall migration takes place over an extended period with the earliest birds heading south in July and activity picking up in August, followed by the very busy month of September.
Gary Keister and I drove up to the Lake Michigan shoreline early in the week, hoping to find the piping plovers that had been reported at both Indiana Dunes State Park and at Miller Beach. We didn't find any plovers, which wasn't a big surprise because they don't often stay in the same location very long.
We also drove along the Beverly Shores road, which has a long section of marshes frequented by red-headed woodpeckers and red-shouldered hawks. On previous trips we have seen both merlins and peregrine falcons along this stretch of almost deserted road.
On Aug. 18 a swallow-tailed kite was located in Knox County. It was seen on Sunday, and I'm writing this on Monday, so who knows how long the bird will stay in that area. There was an earlier report on Aug. 1 from Belmont County.
These beautiful raptors are a favorite for many of us that are fascinated by hawks, falcons and eagles. Over 400 birders made the trip to Holmes County in 1997 to see the swallow-tailed kite that stayed in the same area northwest of Millersburg for over a week. We were all amazed at the show put on by that graceful bird, which included catching grasshoppers and eating them on the fly.
More recently at least one kite was seen just south of Holmesville, only a few air miles from the 1997 location. I only saw one kite at Holmesville, but another observer was sure there were two birds present for at least one day.
The current sighting made me think about the history of this bird in Ohio. For those of you who don't have a copy of Bruce Peterjohn's 2000 edition of "The Birds of Ohio," I'll quote part of his paragraph on swallow-tailed kites in Ohio.
"Early naturalists indicated that these kites probably nested in the state during the first half of the 19th century. This included reports from Portage, Stark, Crawford, Marion, Pickaway, Fayette and Ross counties (Hicks, 1935). These kites were described as quite common in Warren County, and there is a specimen from Cincinnati. In all likelihood they were probably disappearing from Ohio at the time of these sightings. By 1852 they probably had disappeared as a regularly occurring species."
Peterjohn doesn't list any sightings from 1898 until March 26, 1975, when one was seen near Fremont. Another sighting took place on June 16, 1989, in Ashtabula County, followed by the Holmes County kite in 1997.
We now have more birders, as well as many new ways of getting the word out when a rare bird is seen. Checking with e-Bird records makes it possible to quickly look at the sightings for any species in any part of the world.
There have been more recent swallow-tailed kite sightings from various places in Ohio and Indiana over the last decade or so with records from 2013, 2014, 2016, 2017 and again this year. And I probably missed some.
Nevertheless, anytime you get a chance to see a swallow-tailed kite, it's always a thrill, even in South Florida, where you expect to see them at the right time of year.
Good birding.
Email Bruce Glick at bglick2@gmail.com or call 330-317-7798.