Nice to see so many warblers this spring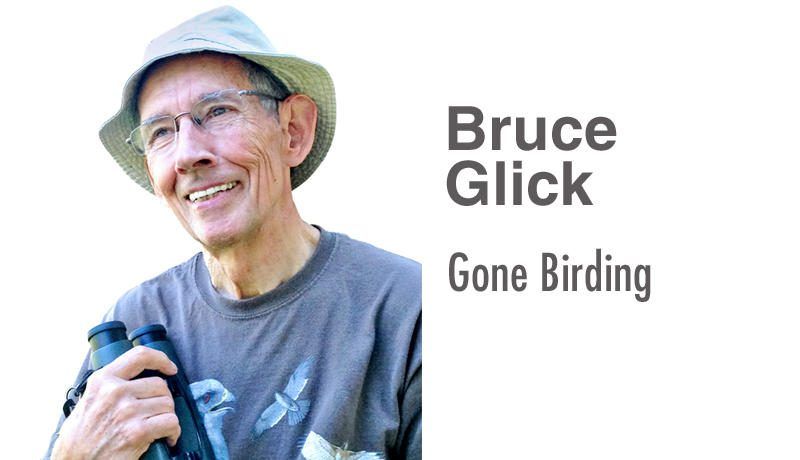 The last week has been a bit of a blur here in Northern Indiana. With a lot of cold, wet weather, the birds that have arrived seem to be staying, giving birders a chance to see lots of warblers.
Overall the birding has been excellent, although I'm not sure the birds would agree because they are waiting for south winds to help them continue north to their nesting grounds.
Saturday, May 11 was the big day for a lot of individuals and birding teams. In addition to local Big Day events, Indiana Audubon planned a county bird count with over 80 counties covered by volunteers. As expected, the day was cold with a few showers, but there were a lot of birds to be found.
Yellow-rumped warblers were still the most common warbler with lots of palm warblers, white-throated and white-crowned sparrows still in the woods around Goshen. One Big Day team found 30 species of warblers, quite a feat for an area that has no prairie, Kentucky or worm-eating warblers and only rarely a yellow-breasted chat.
We found a Connecticut warbler in the Shanklin Park woods, close to downtown Goshen. The bird stayed around for several days and was heard by a number of birders but was hard to see, not a surprise. Shorebirds were still hard to find, but a snowy egret and a yellow-headed blackbird were located at one of the shorebird sites near Shipshewana.
Late in the afternoon on May 11, a white-winged dove showed up at a farm west of Lagrange. The rare visitor was still there on Monday morning, May 13. The family welcomed us inside to watch in comfort until the dove showed up. In the meantime there were orchard and Baltimore orioles, rose-breasted grosbeaks, a red-breasted nuthatch, and lots of other birds to keep our attention.
We later spent 30 minutes at a different farm, where a blue grosbeak had been coming to a feeder for several days, but we didn't get to see it.
Earlier last week my friend Gary Keister and I spent a morning birding at Pigeon River Fish and Wildlife Area, east of Lagrange. We found both sora and Virginia rails, heard at least bittern calling at Area D marsh, and found cooperative common gallinules and marsh wrens.
I photographed a singing Henslow's sparrow just down the road. Cerulean, pine and hooded warblers were singing on territories. Red-shouldered hawks nest in the area, and we heard and saw several that morning. Two soaring broad-winged hawks may have been residents or migrants.
All the expected vireos were present, but flycatchers have been late arriving. We finally found the first eastern wood-pewee and heard a single Acadian flycatcher. There haven't been any willow, alder or olive-sided flycatchers yet.
My favorite bird was a blue-winged warbler that was singing a perfect golden-winged warbler song. This bird has been singing the same song in the same location for at least three years in a row.
Surprisingly we have only seen two hummingbirds at our place, and those were recent arrivals. Other birders also have been asking about hummingbirds. As I write this column, the weather forecast is for 37 F tonight, but then a warming trend is coming our way. At any rate it has been nice to see so many warblers this spring. I hope you also have enjoyed the birds this May.
Good birding!
Email Bruce Glick at bglick2@gmail.com or call 330-317-7798.