Northern finches and more are coming our way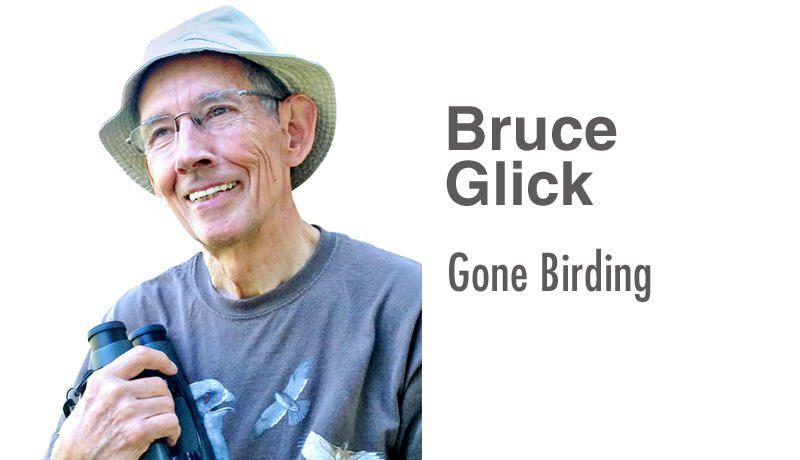 The pine siskin reports keep coming in. The highest number I've seen is a huge flock of at least 150 reported in Northern Indiana, not far from Goshen where we live. Birders all over Ohio and Indiana seem to be seeing siskins, which is wonderful and a complete turn-around from last winter.
Evening grosbeaks are showing up in a number of places. I just got back from looking for a female grosbeak that was seen near here by birders yesterday, Oct. 25. This bird may have moved on, which is often the case for grosbeaks coming south from Canada. I haven't heard if there is a flock of them at Mohican State Park, which has been one of the premier places to see evening grosbeaks over the years. I'm hoping some will stop at our feeders in the coming weeks.
It's also a great time to keep an eye out for crossbills and redpolls. I haven't heard of any around here yet, but it could be a year for them as well. Purple finches also have visited some feeders recently. Keep checking those house finches for a purple finch among them.
Moving from northern finches, Robert Hershberger and family had a nice surprise when an adult male rufous hummingbird chose the Time & Optics feeders, hopefully to set up territory for the fall. Birders from around the area are already stopping to see the celebrity hummer while checking out all the goodies at the best birding supply store I know of. Keep those hummingbird feeders up and filled, and perhaps you too will get a surprise visit from a western hummingbird. Good luck!
Many exciting rare bird reports are coming in as we get closer to the magic of November, a prime month for rarities. Probably the most surprising was the yellow rail that was seen gingerly walking across a slippery boardwalk at Jackson Bog. It's just another example of what eventually happens when you get out regularly to look for birds, as was the case that day for Jon Cefus and Kent Miller.
Other Bobolink Area bird reports lately included another late common nighthawk on Oct. 21 and a LeConte's sparrow at Funk. A cattle egret was seen in the area for at least a day or two, hanging out with horses and cattle as expected.
Here in Northern Indiana, a Lake Michigan lake-watch on Saturday the 24th yielded some impressive numbers including a new Indiana record of 245 black scoters (the old record was 188). Other totals included 82 surf scoters, 17 white-winged scoters, 69 scoter species, five red-throated loons, 32 common loons, two red-necked grebes, three short-eared owls and one Franklin's gull. There also were 11 species of ducks, headlined by 284 redhead, 308 lesser scaup and 124 greater scaup.
Finally, to make you wish you could take a road trip, there was a whooper swan in New Hampshire, smooth-billed ani and flamingo in Florida, northern lapwing in Nova Scotia, eared quetzal in Arizona, red-throated pipit in California, and a red-backed shrike in British Columbia.
Good birding.
Email Bruce Glick at bglick2@gmail.com.