The cold of winter has descended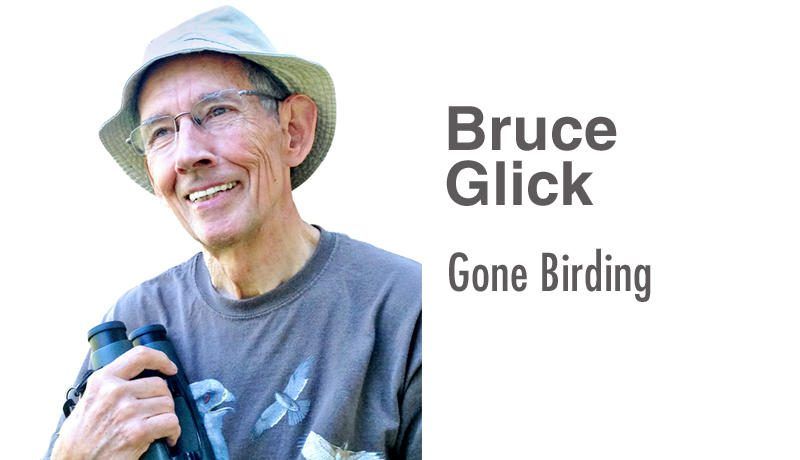 After a relatively mild January, the cold of winter descended on much of the country. Here in Goshen, Indiana, the thermometer is staying around zero at night and not a lot warmer during the day. We also had a brisk wind the last several days, making it difficult to enjoy being outside. I found dressing for the cold makes it bearable. The problem has been there have not been a lot of birds to find.
Our lakes are frozen, leaving streams and rivers for waterbirds. I think a lot of birds have moved on south for the time being. The large numbers of ducks seem to have disappeared.
Feeders are busy these days. We had 23 species of birds over several hours recently. It's nice to have red-breasted nuthatches and eastern bluebirds visiting the feeders and the bird bath. I have a heater in the bird bath, and so far it has kept up, barely, although huge ice cycles have formed on all sides of the fountain. A chipping sparrow showed up about a week ago and has been here every day since then. American tree sparrows have been on the increase, joining the large numbers of house finches and dark-eyed juncos.
I did make a trip out to Lagrange County to see what I could find. The Harris' sparrow and yellow-throated warbler were still coming regularly to the feeders where these birds have made their winter home, at least for now. The group of 20 trumpeter swans continue to stay at the Mongo Millpond, although that body of water also may freeze up during this deep freeze. I couldn't find the golden eagle that has been seen and photographed by several birders over the last two weeks.
The big excitement occurred when a common crane was found associating with thousands of sandhill cranes in Northwestern Indiana. This was such a rarity that hundreds of birders descended on the rural farmland the next morning.
Many of the local Goshen birders made the trip. Gary Keister and I drove in two cars and spent about four hours chasing after the common crane. At one point the bird was located and the word put out on Facebook and eBird. We headed to the location, only to learn a golden eagle had harassed the cranes, causing them to scatter in all directions. Eventually, Gary and I headed for home, learning later that the common crane was located again later in the day, and several local birders were lucky enough to be at the right place at the right time.
The Bobolink rare bird alert reported many lapland longspurs and smaller numbers of snow buntings. Cold weather and snow cover do bring these birds to our area. The brant continued at Shelby Reservoir, and an orange-crowned warbler was coming to a feeder in the Sugarcreek area. Call the hotline at 574-642-1335 for updated information.
I am looking forward to warmer weather and the beginning of the spring migration once we get through this stretch of winter. My wife Helen and I are soon getting our second vaccine shot, and I look forward to being able to go birding with other birders after a year of being careful. At my age and having a history of heart problems, I've been strongly encouraged by my family to be very careful during the pandemic.
Good birding!
Bruce Glick can be emailed at bglick2@gmail.com.