The latest new books about birds and birding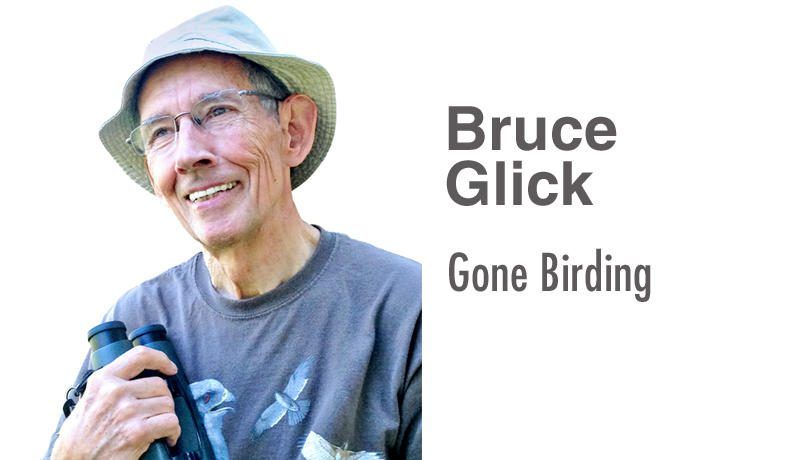 It's been a long time since I've written about new publications for birders. As has been the case in recent years, there are many new books coming out. I'll only be able to mention a small number of them, hoping that something will catch your eye.
"The Peterson Guide to Sparrows of North America," by Rick Wright is one of the recent publications. If you want to know more about gulls, try, "Gulls Simplified," by Pete Dunne and Kevin Karlson.
There are new regional guides such as "Birding New England," by Randy and Nic Minetar, "East Coast Seabirds," by Jeffrey Domm, and "Birds of Maryland," "Delaware and the District of Columbia," by Bruce Beehler.
There is also a new guide to birding in Oregon for those of you heading to the northwest. For the southwest, try, "Birding Arizona," by Charles Babbitt.
"Ospreys: Revival of a Global Raptor," by Alan Peele, should be an interesting book. Ospreys, like peregrine falcons are found in many parts of the world.
Other new books include: "Birds of Vietnam," "Australia Birding," and a new edition of "Robert's Guide to Birds of South Africa," with more than 1,000 species covered. Also, newly available is, "A Field-guide to African Raptors."
A new DVD called, "Guide to birdwatching in Europe," is by Paul Doherty. I'd like to read Kenn Kaufman's new book, "A Season on the Wind: Inside the World of Spring Migration." Kenn has been living in northwest Ohio for many years, monitoring the annual spring migration at Magee Marsh and surrounding areas.
There are also other new books to be published in the coming months. They include birding guides to Saskatchewan, Wisconsin, Minnesota, Japan, Cyprus, Cambodia and Ontario.
Steve N.G. Howell is about finished with "Oceanic Birds of the World," and Ohio's own Ethan Kistler is the author of the "ABA Field Guide to Birds of Ohio." There will also be a new book called "The Birds of Winter." And finally, a book that we have been waiting on for years, "The Princeton Guide to North American Birds," by Brian Sullivan, still has no publication date. It may or may not ever get finished.
As I was writing this column, I saw a posting from the Mansfield area that a scissor-tailed flycatcher had been seen on Monday, July 15. A few minutes later, an update stated that numerous birders were not able to re-locate the bird. That has been the case for most of the scissor-tailed flycatcher sightings in Ohio over the years.
Here in Indiana, whimbrels, godwits, and willets have been photographed at Michigan City, Indiana. As is usually the case, these shorebirds stop briefly on the break-walls along the Lake Michigan shoreline where boats come into the harbor. South-bound shorebird migration is well underway.
In the Goshen area, the first successful barn owl nesting in many years, continues to draw birders to the farm where one young barn owl and at least one adult seem to be doing well.
Good birding.