With summer here, what will it bring?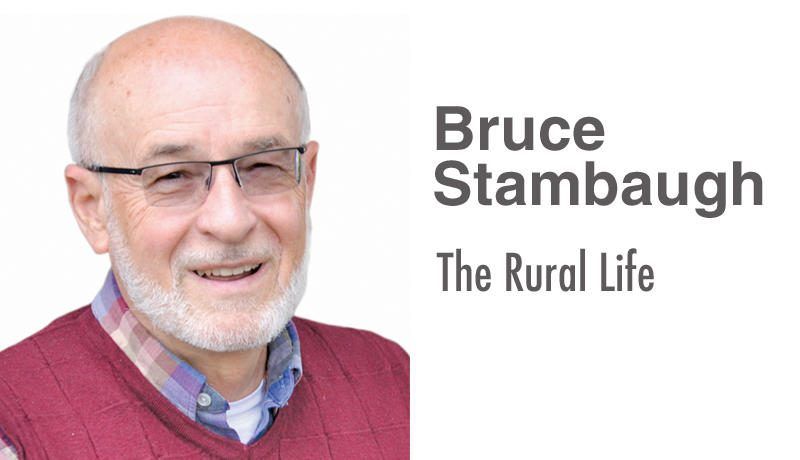 Summer is here. That short sentence constructed of three little words strung together usually conjures up fond anticipation of good things to come with the passing of the summer solstice.
Summer usually means vacations to both familiar and foreign places, family reunions, and children joyously shouting as they splash each other in the local public swimming pool.
Summer means a lazier time with no school for students and longer, warmer days to garden, read, visit and work. It means weddings and picnics, hikes in state and national parks, and children sleeping in tents instead of their beds.
All of this and much more usually come on the heels of graduation celebrations and Memorial Day gatherings. We graduated, partied and then commenced into summer. This year, not so much.
Summer 2020 is shaping up to be very different, thanks to the pandemic. We saw that coming in so many ways, given the sequestering and necessary physical distancing of the last three months.
It's going to be a different kind of summer for all of us. My wife and I have already missed our grandchildren's canceled spring plays, concerts, and soccer and baseball games. Summer opportunities for their sporting events also seem limited.
Sadly, we won't attend our son's forthcoming wedding in New York State. Out of an abundance of caution, my wife and I will watch the small ceremony via Zoom. We'll offer a silent blessing with the exchanging of the vows.
For the first time since 1987, we will skip our annual summer stay at our beloved Lakeside, Ohio. The Chautauqua on Lake Erie canceled most programming due to COVID-19.
Since my wife and I are in the high-risk category, we have to put our health ahead of our desires. We will dearly miss our Lakeside friends and the gorgeous sunrises and sunsets, not to mention the magical Lakeside spell of peace and calm.
Despite those disappointments, we will not lament those paradigm shifts. We will approach this summer with open arms and cautious optimism and careful actions. Our focus must be adjusting for the long haul, on celebrating each moment, whether in person 6 feet apart or via Zoom.
What will summer 2020 hold for us all? I suppose it depends on your age, situation, location and just how seriously you consider the coronavirus crisis to be.
As for us, my wife and I will pray for a summer of calm, healing and reconciliation, given the political rankling and the global unrest due to racial tensions. Each one of us must make every effort to confront our prejudices, hear the criticisms of others without harsh rhetorical defense.
For summer 2020 to be a success, each one of us bears the responsibility to restore civility. It is incumbent upon each one of us to treat everyone we meet and encounter with respect, fairness and honor, just the way we want to be treated. Decency and kindness must prevail regardless of skin color, race, religion and cultures.
"Love your neighbor as yourself" (Leviticus 19:18 and Mark 12:31). In other words, let's live summer to the full as best we can for everyone's safety, health and well-being.
We can begin to make that happen by practicing these five suggestions: ask others how you can help, be a positive person, communicate in uplifting ways, be thankful and express appreciation of others personally.
Summer has begun. Let's all work together to make it the best one possible.
Bruce Stambaugh writes about nature, weather, hobbies and people, often using personal experiences. Much to their dismay, he also writes about his family. He uses humor and pathos when he can't think of anything else to include. To read more The Rural View, visit Stambaugh at www.thebargainhunter.com.