Dandelions stir wonderful memories in most of us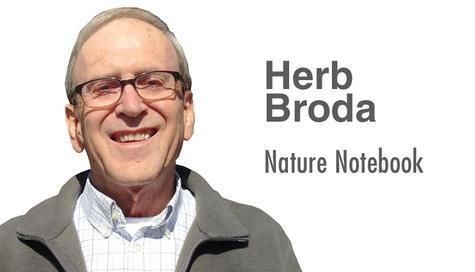 He was about 6 years old, standing in a field with thousands of dandelions. The yellow flowers had morphed into delicate, little seed domes just waiting for a breeze. Reverently he took one and gently blew on it, propelling dozens of tiny seed parachutes into the air.
That tender scene brought back many memories of dandelion necklaces and crowns and paintbrushes made from the blooms. We often used our thumbs to flick the flower heads at each other and always strained to blow all the seeds off with just one breath, guaranteed good luck.
I agree with folks who call dandelions wildflowers. They certainly are wild, growing everywhere it seems, even in poor soils. And they are flowers, a member of the aster family, which has many plants that we cultivate.
Did you know that dandelions are photosensitive? They are in full bloom in bright sun and close up at sunset. Sometimes they don't open at all on cloudy days. Some days I feel like that too.
Dandelions are not native but were intentionally brought here from Europe and Asia because they were useful. One website mentions that until the 1800s people would pull grass out of their lawns to make room for dandelions. Today we pull dandelions to make room for the grass.
The spunky, little dandelion is prized because every part of the plant can be used. The roasted root is a coffee substitute, and the leaves are used in salads and soups. Recently I enjoyed dandelion gravy over mashed potatoes at a favorite Holmes County restaurant. Dandelion wine also is available at several area wineries.
Some claim the flowers can relieve headaches, backaches and stomach cramps. For years people have talked about using dandelions for everything from muscle aches and bruises to intestinal gas and constipation.
Dandelions are often considered to be a diuretic. This fact impressed the French enough to name the plant "pissenlit." Yep, the literal translation is something like "pee-the-bed."
The older and more common French name for dandelion, "dent de lion," is based on the leaf shape rather than the bathroom. Literally translated it means tooth of the lion. Several other languages also use the lion tooth theme: "dente-de-leao" in Portuguese and "Loewenzahn" in German.
There is no consensus in the medical community about dandelion health benefits. As an herb, its use should always be first discussed with a doctor. Remember also that dandelions growing in lawns or farm fields may have been treated with harmful chemicals. I learned that the dandelions in my gravy came from a commercial produce grower, not the parking lot.
"Let's Go Outside"
Here's a great way to share nature with your child, grandchild or any child. The Wilderness Center recently received a grant from the Ohio Department of Natural Resources to provide children and their parents/caregivers with motivating outdoor activities that increase awareness of the diversity, complexity and beauty of nature.
The grant provides for one-hour workshops at several locations and take-home materials based on the activities presented. Hopefully families will continue doing outdoor activities in their own backyards. Presenters are Wilderness Center staff and Ohio-certified volunteer naturalists.
Children will do fun activities like a color match with paint chips, mini nature trail, a shades-of-green activity, a shape hunt and a nature scavenger hunt. The take-home kit includes materials used in the workshop as well as motivational items like bug boxes and magnifiers. The workshops and take-home materials are free.
You need to call The Wilderness Center at 330-359-5235 to register for the workshops. Deadline for sign-up is two days before each session. The intended audience is children age 5-10, and adults must participate with children.
"Let's Go Outside" program locations and times:
Barnes Preserve: Saturday, June 9 at 10 a.m. and Tuesday, July 10 at 10 a.m. Meet at the Romich Pavilion.
Wooster Memorial Park: Wednesday, June 6 at 10 a.m. and Saturday, July 21 at 10 a.m. Meet at the education parking lot pavilion.
Millersburg: Thursday, May 24 at 6:30 p.m. and Saturday, Aug. 25 at 10 a.m. Meet at the Hipp Station pavilion.
The Wilderness Center: Sunday, May 20 at 2 p.m. and Sunday, July 8 at 2 p.m.
Food for thought …
"Many people are going days, if not months or years, without ever feeling grass on their bare feet." — Carl McColman.
Contact Herb Broda at 4nature.notebook@gmail.com