zone of reawakening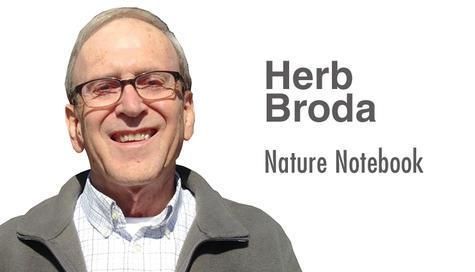 Blooms are bursting, and buds are bulging; grass is greening, and birds are breeding. Welcome to the zone of reawakening.
That's not a scientific term, but it sums up this amazing time of year. It's that hope-filled time when the landscape looks a bit different each day and sometimes seems to change from dawn to dusk.
The exact timing of this huge change varies from year to year. Denise Ellsworth, program director at the OARDC's department of entomology, points out the world operates on nature's calendar, not the one on the wall.
The old saying you should plant peas on St. Patrick's Day is based on the printed calendar while the advice to plant corn when oak leaves are as big as a squirrel's ear is based on nature's calendar. All of this is linked to the concept of phenology, the study of recurring biological events.
When and how rapidly we experience signs of spring depends greatly on the accumulation of growing degree days. In simple terms they are a measure of accumulated heat, which affects the development rate of plants and insects. Google "OARDC GDD" for more information and a running total of degree days locally.
I'm over-simplifying, but let's say the more days we have in the upper 50s or 60s during the first three or four months of a year, the more degree days we will accumulate. Every plant species needs a specific number of degree days to bud and flower. So the more degree days we have, the more signs of spring we see.
This year we had very few "warm" days early in the year. But on April 14 in Wooster we were up to 116. Last year on that date we were at 113, so things are really looking about the same.
But on April 14, 2017, we were up to 212 degree days. Many more blooms and bugs were out that year than now, even though we are looking at the same date.
There is local variation too. Millersburg had six growing degree days less than Wooster on April 14, but Columbus had 34 more. Take a drive on I-71 South, and you can see spring unfolding as you drive.
Degree days are interesting, but what is happening outside is more spectacular. Every day is a treat as the grey, white and brown landscape converts to full color.
Unplug for a bit
Recently I came across an announcement for a Screen Free Week. The goal is to set aside entertainment screens for a week and instead help children find enjoyment in such things as hobbies, crafts, nature and outdoor pursuits.
The use of electronics for information, business and communication is still OK during Screen Free Week. It's just children's use of entertainment screens — think gaming, texting, social media and videos — that is being redirected.
Most research shows school-age youth are spending enormous amounts of time with "entertainment screen" electronics. Depending on the age group, some kids spend 6-9 hours a day staring at screens for entertainment. Even many children age 8 and younger use screens for two hours or more.
The tech industry is beginning to acknowledge the concept of "digital health." Apple's recent addition of a screen-time-usage app for its devices provides detailed data about many "recreational screens" on its devices. All major phone providers now have some type of usage data available.
Excessive screen time, like excessive anything, is not good. Heavy amounts of video vegetation have been linked to everything from obesity, to depression, to early initiation into risky behaviors.
My big concern, however, is too much screen time crowds out nature time. It's no secret today's children are far less connected with the outdoors than their counterparts a few decades ago. Our hands-on connection with nature and its cycles is fundamental and needs to be nurtured as a hands-on component of childhood.
But nature time doesn't have to happen in a park. The backyard or neighborhood can provide a backdrop of fresh air and spontaneous encounters with animals and plants that over time creates a valuable tapestry of experiences.
Hopefully all of us, young and old, can be more conscious of the entertainment screens we use and add more outdoor time to our lives every week. This isn't about nature study; what we really need is more nature exposure.
Email Herb Broda at 4nature.notebook@gmail.com.