Being simply thankful every day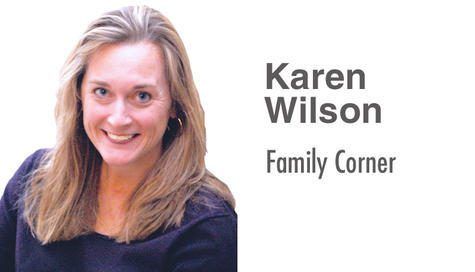 Are you simply thankful every day?
As I'm writing this column, a hen with 14 chicks forages around our back yard. I'm thankful for that hen. She will happily take any chick under her wings, whether she hatched it or not. During the day she takes them to areas where they can find tasty bugs and other treats. At night her wings stretch wide to keep them all warm.
Our oldest rooster, Floyd, is hanging out with some other hens under a pine tree. Later, he will greet my husband when he gets home from work. He particularly likes the leftovers in my husband's lunch bag. He's a goodwill ambassador between the sometimes mischievous free-range chickens and the man that pays for the chicken feed. Floyd also helps to protect the flock by screaming any time he spots a predator — another bird that inspires thankfulness.
Although the chickens constantly scratch and putter around, showing off their type-A personalities, the ducks have a different, more laid-back attitude. Most afternoons find them with their bills tucked in their wings enjoying a nap. I'm thankful for the reminder that rest has value.
What's around you that inspires thankfulness? Do you notice it often or at least regularly?
Too often we pay more attention to the problems and stresses in our lives. Somehow they seem to demand our attention and pull down our attitudes.
However, taking time to simply be thankful can quickly improve moods.
Where is your focus?
Although I love sunny days more than cloudy ones, I was thrilled to see rain sweep through our valley after the many hot, dry days we had over the summer. We like to keep our cows out on fresh pasture as much as possible, so rain that keeps the grass growing brims with blessing.
Sometimes things have two sides. Perhaps the COVID-19 issues have had you working at home or your children not attending school in person. Both could easily put additional stress on your family situation. However, you could look at the chance to spend more time together as an unexpected blessing.
Do you write down things you are thankful for? You can keep a list or add things to your journal entries. You can make daily or weekly notes. You could even reserve a spot on your to-do list or calendar to jot blessings. A step further, you could set a reminder to take note of what you are thankful for in a given moment.
How are you teaching your children to be thankful? Do you point out things in their lives or environment so they notice their blessings? As with many things, one of the best ways to teach your children is to let them see you displaying thankfulness.
The November celebration alerts our minds to things that should inspire our thanks, but practicing thankfulness can improve our lives throughout the year. Take time today to notice your blessings and incorporate habits that will help you pay attention to your blessings every day.