Preserving family stories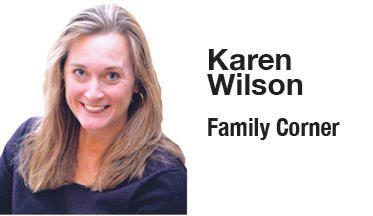 My grandfather loved to tell stories. He particularly liked the ones that involved horses. Because he was born in 1900, much of his early life and farm work involved learning to ride a horse and drive a team.
I can only remember one story about the first family car. He and his little brother cut a hole in the muffler so it would sound more powerful, or at least louder. But there were dozens of stories about horses.
His wife, my grandmother, would have been just the right age to vote in the first election available to women, but sadly, I don't know if she actually did. It wasn't until after her death that the question occurred to me.
I heard a long radio program recently about preserving stories, and it mentioned we are quickly losing the 20th century. Having been born in the last third or so of it and having spent my childhood and part of my adulthood with people that were there at the start of the century, that seemed a bit startling to me. But a little thought made me realize how true it is.
So what are you doing to preserve stories?
As a family, we knew how wonderful it would be to record my grandfather's stories. We gave him a tape recorder and suggested he could record things when he thought of them. He couldn't think of a thing without an audience.
We tried hiding the recorder in the other room and then getting him to tell stories. Still didn't work. If he knew the recorder might be on, the stories just didn't come.
So I know this can be a challenge.
First, tell your stories. Let the next generation and the one after know the things you have lived and how you felt about them. Even if they roll their eyes or look bored, tell them anyway. Someday, they will likely find the experiences useful.
Write things down, even if you don't really like to write or don't consider yourself great at doing so.
Record. If you feel comfortable in front of a camera, record all your stories and those you remember your family telling. Use your phone to record your stories. Use dictation to speak your stories into words on the page.
Even if you were born in the 21st century, do your part. Talk to your parents, grandparents and great-grandparents. Find out about your history.
You don't have to stop at family members. Talk with other people of other generations. Learn how they got things done without the aid of computers, smartphones and robots.
My mother's parents were born before the Wright brothers took their first flight. My father's parents were born a bit later but still saw the beginnings of the space program. They all lived through the trials of the Great Depression, WWI, WWII, the Korean War and Vietnam.
They were all strong and yet loved to laugh. My father's mother had a very unique laugh that still rings in my ears.
What stories can you record or tell someone today?