Take a few minutes to assess spring situation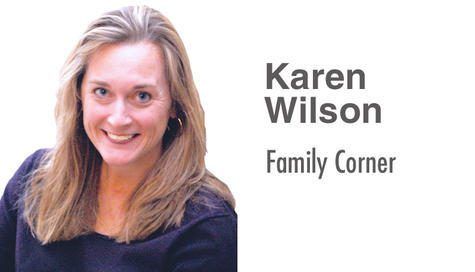 The cows at our house have been eyeing the nubs of green sprouts popping up tantalizingly near their pasture. Our hens seem to be trying to hatch every egg they lay. My sons are counting down the days to the end of the semester. It must be spring.
So how is your spring going? Is your grass turning green and starting to grow? Are there still fall leaves rattling around your flower beds? Do your trees need pruning?
Is your lawn or farm equipment in working order? How are your hand tools? Do you need to sharpen or make purchases?
Were you able to wrap things up and leave them in good order in the fall or did some things slip through?
We had tractor issues last year, so one of our pastures didn't get the attention it needed. Consequently it was riddled with Russian olive bushes. It took all four of us and a working tractor the better part of a day and a half to clear the bushes and prepare the field for spring growth.
So if you have one of those looming jobs, try to get it taken care of quickly. Call in extra help if needed. Letting it go will likely only make it worse.
Did you get your garden cleared before winter weather set in? Is it ready to plant? Have you started plants that need a longer growing season such as tomatoes and peppers? Have you decided where to buy plants if you didn't have time to start your own?
If you don't have room for a garden but love to have your own source of fresh vegetables, consider using containers. I like to grow herbs on our deck, even though I could just add them to the garden, because I like to have them close at hand when I'm cooking.
To prepare, decide what you would like to grow in containers. Then collect and clean or purchase what you need. Find some good soil to use in them as well.
Not concerned with gardens, lawns or livestock? You still have spring things to think about.
Kids will soon be spilling out of school, eager to enjoy the freedoms of summer. So now is the time to prepare.
Scope out some cool places to visit. Many fun, educational opportunities are free or charge very little. Look for bike paths and hiking trails in your area. Any good festivals you could attend? Are there art or other fun classes available? Gear up for spring projects and explain how you want to involve the children.
Are you going on vacation? You still have time to make arrangements.
Does the beach feature in any of your summer plans? If your body isn't what you want to take to the beach, you have a little time to work on that as well. Warmer temperatures make outdoor workouts very enticing. Take advantage of the good weather to get in better shape.
Of course spring has its things that need to be settled before the next season arrives. Wrap up all the kids' school stuff so you don't have to think about it until fall. Do that extra house cleaning and organizing so you can enjoy the sunny days to come.
So take a few minutes to assess your spring situation. Make a list of things that need your attention. Devise a plan and get going on the things of spring.