Take on challenges 30 days at a time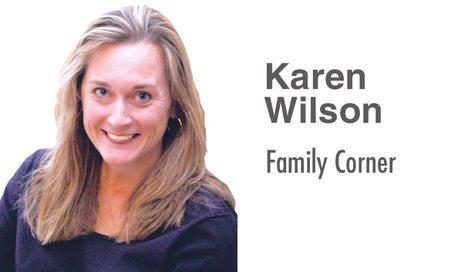 Do you have habits you would like to add to your life? Are there things you have been meaning to catch up with that you haven't done yet? Can you list activities you would like to try but can't seem to make them happen?
What are your top 12 to concentrate on? Take it a month at a time. Spend 30 days focusing on one particular thing. Make it part of every day for a month.
I recently read and enjoyed Julie van Amerongen's book, "Every.Single.Day." In the book van Amerongen describes how a series of 30-day challenges led her into a streak of running at least 1 mile every day for a year.
As an occasionally dedicated and sometimes distracted, inconsistent runner, van Amerongen's story caught my interest and inspired me to exercise my consistency muscle. I'm currently through the first 30 days and working my way toward 60 days of my goal.
There's no thinking about whether or not I'll run on any particular day. I know I will. Although not everyone agrees running every day is a good idea, it's working for me.
But it doesn't have to be running or exercise. What habits would you like to work into your family and work life?
Journaling? Commit to writing one line a day or perhaps for 30 minutes each day.
Kids driving you crazy? What behavior or lack thereof needs particular attention? Focus on that one thing for a month. Other minor infractions may have to slide a bit but work toward improvement in the most needed area.
Clutter taking over? Get rid of one item each day. Clean out one drawer each day.
No time to read quality material? Set a page or time goal to meet each day.
Never connecting with friends or family? Make a list of people to get in touch with. Work your way through it.
Want to write a novel? Books abound on writing a novel in a month. You'll probably have to do some revision later, but you could get your story underway.
Need to eat better? Practice writing down what you eat every day for a month.
Does your diet need more fruits and vegetables? Add a piece of fruit to your breakfast each day. Add a vegetable as a side to your lunch sandwich.
Tired of eating the same things? Find a promising recipe every day. If you're really brave or talented, prepare a new dish each day.
Need a smoother start to the day? Make sure your kitchen is completely clean every night before you go to bed.
Some resources say a new habit takes 21 days to establish. Others say it takes much longer. But 30 days isn't forever. Make a list of challenges you would like to take on. You could assign one to each of the coming months or make selections as you go, whatever fits your style.
Sometimes the best way to remove a bad habit is to replace it with a good one. What habit could you develop that would help to ease out an undesirable one?
It's all too easy to get overwhelmed by life and the things that take up our time. Taking on challenges just 30 days at a time can make them feel more manageable. So what's your challenge for next month?