Don't get hit by scams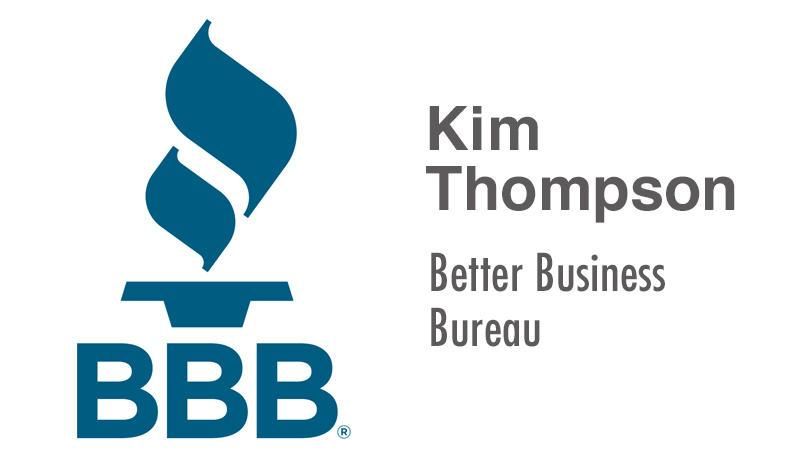 'Tis the season for fun and exciting weather, like the high winds we had recently. This type of severe weather can leave behind hail-damaged roofs, blown-over trees and so much more.
Following these spring storms are fraudsters known as "storm chasers." In preparation of what is still to come for this year, your BBB is reminding homeowners to be on the lookout for scams.
"There are many local contractors with reputable track records that will deliver quality work on time and within budget," said Frank Cilona, president of the BBB serving Canton Region & Greater West Virginia. "Just make sure you do your homework before hiring a contractor on the spot."
These scam artists sell themselves as legitimate contractors. They go town to town, door to door, taking money for work, under performing or not performing at all, and then moving on to the next town before the homeowners can get their money back. Homeowners can lose thousands of dollars in these scams.
Do your research on all contractors. Check with friends, family, neighbors and co-workers to see who they have used. Before hiring anyone to do work for you, be sure to check them out at www.bbb.org. You can view BBB business reviews, read complaints and customer reviews, and even request a quote from a BBB-accredited business. Ask for local references for several past customers. Make sure these are at least a year old so you can check on the quality of the work.
Get multiple estimates/check licenses. Always get at least three quotes before making a decision. Don't feel pressured to go with the lowest bid, as it might reflect the quality of materials. Make sure the contractor is properly licensed in your area, if applicable. It also is important any business you hire is properly insured when working on your home.
Avoidhigh-pressure sales tactics. These could include up-charging you to a system or fix you may not need as well as the "good deal" you will get if you hire the contractor on the spot.
Get everything in writing. Ask the contractor for a written agreement that clearly includes all of the project details such as contact information with address, materials being used and their cost, any deposit or payment plans, total project price, timeline including an estimated completion date, any warranties or guarantees, and all verbal promises. Do not sign a contract until you have read it through entirely.
Never pay upfront. You may need to make a down payment but avoid paying in full before work is complete and the final project is what you wanted. Pay by credit card when possible; you may have additional protection if there is a problem. Otherwise, pay by check but never pay in cash. Insist that payments be made to the company, not an individual.
To learn about other kinds of scams, go to www.BBB.org/ScamTips. If you have been the victim of this or another scam, make others aware by filing a report on www.BBB.org/ScamTracker.
Visit www.bbb.org/canton or call 330-454-9401 to look up a business, file a complaint, write a customer review, read tips, follow us on social media and more.