A lesson in gratitude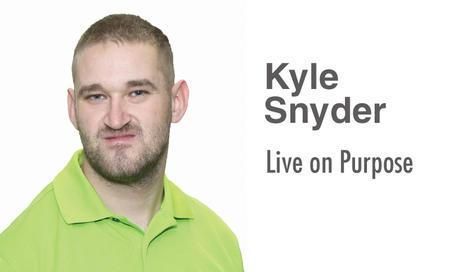 "Gratitude is making sense of our past, brings peace for today and creates a vision for tomorrow." — Melody Beattie.
I know I wrote about being thankful around Thanksgiving time, but in the times we are living in, it is so important we develop an attitude of gratitude all year round. We look around as people get scammed, people only care about their own needs, how we might not have enough money left over after paying our monthly bills and how our kids might be living wild. Whatever it is, it never seems to be enough.
We always want more and more. We look at what other people have and wonder, "When are we going to get ours? When will it be our moment in the sun? When will the Lord give us something great in our life?"
All the time we think thoughts like those, it takes away from what the Lord has already done in our life. Just being alive is a thing to be grateful about. No, our life may not be how we want, but we have another day to be grateful to the Lord for what he has done for us. There are more opportunities for the Lord to do what he wants to do in our lives. If we are not dead yet, God can still use us right where we are.
Someone might be thinking they don't have anything to be grateful for. That is so not true. How about our family and friends? Our job? We may not like it, but we probably like getting paid. What about having the ability to walk?
I would love to have my hands do what I want them to do all the time. Are you grateful for hands that work? I would love to talk plain. Are you grateful you can talk plain and be understood most of the time? Most of the time we don't fully understand what we have to be grateful for until we see another person with more things to deal with than we have to endure.
When I was having problems accepting my cerebral palsy, one thing I felt was an absolute must to break my depression was to be thankful. The problem was I thought I had nothing to be thankful for. I saw a person in a wheelchair one day, and I felt like the Lord was telling me to be thankful I could walk.
I did thank him for giving me the ability to walk. Later I saw other people with other difficulties that I don't have to deal with, and I was grateful to God for not having to deal with the hardships other people have. That was a turning point in my life, almost a death blow to my depression.
I am not trying to make light of people's problems. I'm trying to say people have their own difficult situations that we are grateful we don't have. The person in the wheelchair probably is grateful they don't talk like me and can make themselves be understood.
We all have things to be grateful for. We might not realize it, but that doesn't make it untrue. I will encourage the people who read this and think they have nothing good going for them to write down a list of things such as: I can walk, I have income, I have a roof over my head, I have friends and family, and I have food to eat today.
If we start out with the basic things, we will get our mind going in the right direction, and most likely with the Lord's help, we will come up with way more than we thought of before. Be grateful. It is one of the keys to enjoying life.