As a kid I was excited about the Easter bunny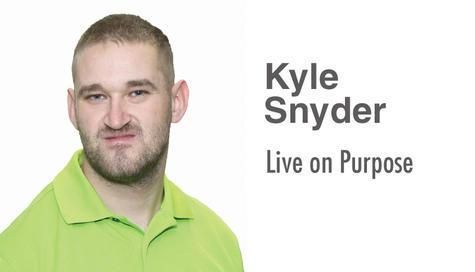 If you read my column last week, I talked about how spring is right around the corner. Today, as I am sitting down to write this, we see the green grass and all of the flowers coming back to life. It feels really nice and puts me in a great mood.
When I think about spring, I can't help but think about Easter. I don't really like when Easter is in March because usually it's still cold, and I picture Easter is more of an April holiday.
Every kid that goes Easter egg hunting probably would like to do it when it is warm outside and they can enjoy themselves. If it is warm enough, maybe they can have a little water fight with one another.
The joy of being a kid is being out in the yard playing and running around with one's family and friends, running among the daffodils and the dandelions without a care in the world. Now that's living to me.
When I was growing up, we always had Easter down at my grandmother's house. She just had a little house out in the country. I always loved going down and smelling the fresh country air. It always made me feel better.
I got to see some of my cousins that I didn't see very much because they are not from around here. My mother had two brothers and a sister at the time; the sister along with grandma are unfortunately no longer with us.
At grandma's house there was my mom, dad, my brothers, my aunt and uncles, and their families So we had one full house on holidays. Some years we hunted Easter eggs, and other times we didn't. The kids played basketball on grandma's hoop she had at the edge of the driveway.
Of course, as a kid I was excited about the Easter bunny. I only wanted to get the gifts I had coming to me. I mean after all I was a good, little boy.
One year on Easter I had no gifts. My mom told me he must of just got lost. I believed her because why should a mom lie to her child (especially one as great as me)? I was kind of upset the Easter bunny got lost. I really wanted a chocolate rabbit from the Easter bunny. Maybe he didn't want me to eat a member of his family; I guess we will never know.
Easter is really about Jesus' work on the cross to take away the sins of the world. We have cute Easter things for kids, but Jesus is for all who will humble themselves under his mighty hand. He tasted death's unloving embrace so we don't have to. If we just confess our sins, turn away from them, and fall into his loving arms and trust him, we will be saved.
This Easter enjoy it with family and think about Jesus' work on the cross. Happy Easter everyone.