Take time to find your true purpose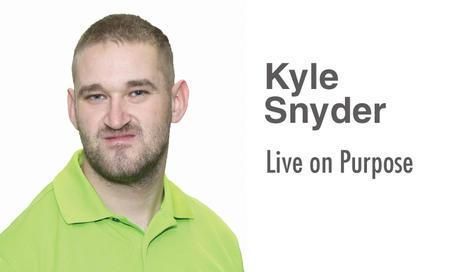 "True happiness is not attained through self-gratification but through fidelity to a worthy purpose." — Helen Keller.
I kinda forgot that a few weeks ago people graduated from school. I've been out of school for 14 years now, and I just wasn't really paying attention that much, I guess.
I have been super busy in my own life. I am trying to wrap up my first book by the end of this month, to have it ready to go to the publisher, and I am house hunting.
I have all kinds of good stuff in my life right now. Good stuff, yes, but it demands a lot of my attention. I feel like I am being pulled in six directions at once right now, but what keeps me going is it has to come to an end at some point, right?
I really wanted to say a few words to the class of 2019 and some that will apply to us all because it's not too late to dream big. People who are graduating still look at the world as something to be conquered, and that is good.
As we get older, we can lose our bright-eyed optimism, but it can still manifest its presence in our lives if we allow it to. No one has ever killed anyone's dreams without their permission, and that will be a good place to start.
We all have dreams. Or let me put it this way: We all should have dreams. Some people wouldn't know what a dream is if it bit them in the butt. They used to know how to dream big, but life has taken them down the wrong path, and they surrender all their hopes and dreams to the care of this life.
Bad idea, yes? Life is difficult, but we don't have to give up on our dreams just because we hit a little bump along the way. Sometimes it is a big bump, but my point is we can't give up every time something doesn't go our way. These are just opportunities to learn.
Maybe some of you are going to put off college for a year or two for whatever reason, and that is fine. Maybe you wanted to get some money together or get some work experience under your belt or even join the military. Whatever the reason is, I strongly advise you read as much as you can.
Reading has opened so many doors for me. I wouldn't have become a writer if it wasn't for reading. The best part is you can choose the subject. What subject do you like? You can become an expert in a subject just by reading it often. You might be able to get a job over someone who is more educationally qualified because you have read more about the subject.
I don't know how many of you really truly know what you want to do with your life. Maybe you aren't really sure what you want to do yet. I would ask one simple question: What gives you enjoyment and makes you feel fulfilled? Money is not everything by any means. God made us for a purpose; it is our job to discover what that is.
People might want you to be a doctor or a lawyer, some job where you can earn a lot. However, you might be good at taking care of people or want to keep people safe. A nurse or a cop might be up your alley. A teacher, pastor or journalist also might be good choices.
Graduating from high school without knowing what you want to do in life is not the end of the world. Most people don't know what they want do after high school. When I graduated from high school, I didn't have a clue what I was going to do, but five years ago I got my job writing my column.
My point is it took some time to find my purpose. It might be the same case for you as well.
Don't give up just because something is not happening right now. Try something new. Look at all the options and opportunities that come your way. Pray about it. Ask others for their opinions and talk to people who are doing what you might want to do.
The more things you try, the closer you will come to what you are meant to do in life.