Work to do but this is a place we call home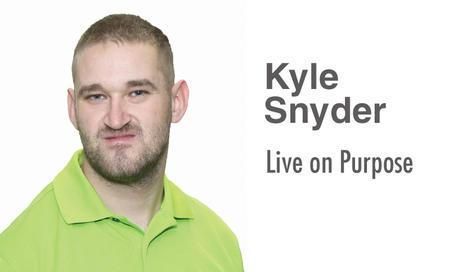 I for one can't believe how fast time is going by.
It seems like it was just yesterday when we were celebrating the new year, but in two months we are going to ring in 2020. Out with the old and in with the new, I guess.
I was just thinking that Thanksgiving and Christmas are coming up before too long, and the farmers are harvesting the bounty they sowed in the spring time. It seems like just last week I asked my girlfriend to be my wife, and now we are married and trying to settle into a good routine where we can feel comfortable.
We are in our new house trying to live life to the absolute fullest. To be perfectly honest, we were both still living with our parents until the morning of our wedding.
I was thinking about moving into our new house when we closed on it, a full month before we got married, but my wife said, "No, it still needs some work first." We had to put a new floor in the bathroom, put in a new toilet, a new vanity, and get a new washer and dryer. I felt kind of selfish because I wanted this and that done, but when it's your own home, one has the right to be a little selfish in a way.
This is the house God gave us to live in, and we needed to make it into our home. Due to my cerebral palsy, we needed to do something with the bedroom situation. We have three bedrooms upstairs but only one bathroom, and it is downstairs. However, the house had a big playroom downstairs. We looked at it and determined we could make it into our bedroom.
You know the one thing people sometimes talk about when they look at a house is how they don't like its color. Why does it matter? Once you buy the house, it can be repainted. There's no law against turning it into the hue you want it to be.
My mother-in-law did most of the painting for us, but my father-in-law did the ceilings. We painted our bedroom light blue and the living room, bathroom and kitchen a creamy color. All of the ceilings are white. Everyone helped us. My parents and my one brother redid the bathroom, and I tried to help when I could. Unfortunately, with my disability I couldn't do as much as I would have liked to do, but we are very grateful to all who helped us along the way.
It seems like only yesterday we were looking for a home to call our own, and now when I look around, I can't believe all we have been blessed with. We tried for a long time to find a place to rent, but all the doors were for some reason closed, but thankfully with some help we were able to buy.
Now we have some more work to do, but it feels like home each and every day.