Now that our company has left, our house is bereft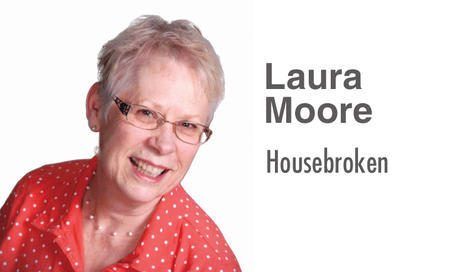 It is so much fun to have children visit, particularly those who live far away and we don't get to see as often as we might wish. Preparing for them is a bit of work but worth it. I actually dusted and wiped down all the furniture. Our house was really shining and hadn't looked that nice since early summer. 
When our daughter walked into our new place, she said how pretty it was and how lovely it looked. Our new house immediately fell in love with her. And in her honor, everything worked just as it should including the temperamental ceiling fans. It was a terrific visit. 
Now that our company has left, our house is bereft. She is at her very best when she is being admired and complimented. We try to compliment her at least once a day, but we can be forgetful. She is now in the mourning stage for lost company. We will have to do something to cheer her up. A sad house can get very expensive.
Our daughter went back home to the Southern East Coast and had to begin preparing her house for a big, bad storm taking aim on their area. Their poor house has been through several big, bad storms and had come through them intact, if rather bruised.
She had stood her ground, even if that ground has been under a foot or so of water. We were encouraging our daughter to escape the storm and seek higher ground. Her house would do her best to hang tightly onto her roof and ride out the storm.
We'd just rather the house do it alone without our daughter's assistance. And of course if her house sustains any harm, our daughter will return to nurse her back to health.
Mother Nature can be very hard on houses. But because houses can't run and hide, they must develop exterior and interior fortitude to live in this world. That does explain a lot about why our domiciles are so demanding. They need all the pampering they can get to survive what Mother Nature might throw at them.