Our gutters are nothing but trouble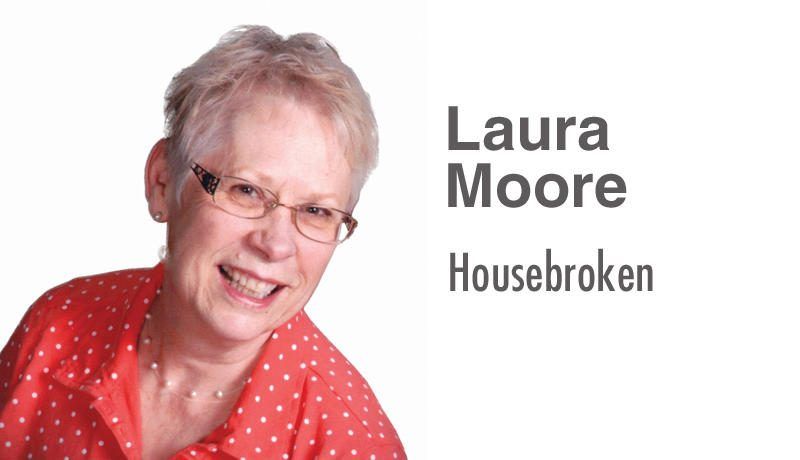 Our house is blessed with gutters and downspouts. These are a mixed blessing most of the time. Falling leaves have found gutters to be a great nesting place for the winter. The fact the leaf nesting clogs up gutters is a problem our house didn't let us know about until this winter. The remedy to correct that problem involves a ladder, which my Taller Half is forbidden to set a foot on, as am I. So cleaning gutters is not a problem we can deal with effectively.
Last fall we had no idea our gutters were being clogged. Then the snow arrived and piled up over a few days to several inches deep. That snow plus the clogs caused a separation between one end of a gutter and a downspout. That separation was enhanced by water that froze solid as it slowly seeped out of the gutter. The gutter and downspout lost contact, leaving a gap from which grew sizable icicles. That got our attention because our dogs like to sniff around the area under those hanging daggers of ice, and should one break loose and fall, a dog could be mortally wounded.
I decided to attack those icicles by hitting them with a shovel. Wrong move. While I removed the icy threat, my swing struck the loose downspout, knocking it totally askew. This act necessitated a ladder or a call to a gutter expert.
The expert came and reconnected the gutter and downspout but then recommended all the gutters and downspouts be cleaned out to prevent a recurrence of the problem. The icicles have disappeared, the snow has melted, the dogs are free to sniff around the downspouts and we have learned an expensive lesson. A house with clogged gutters is a problem just waiting to happen.