Sometimes life is just like that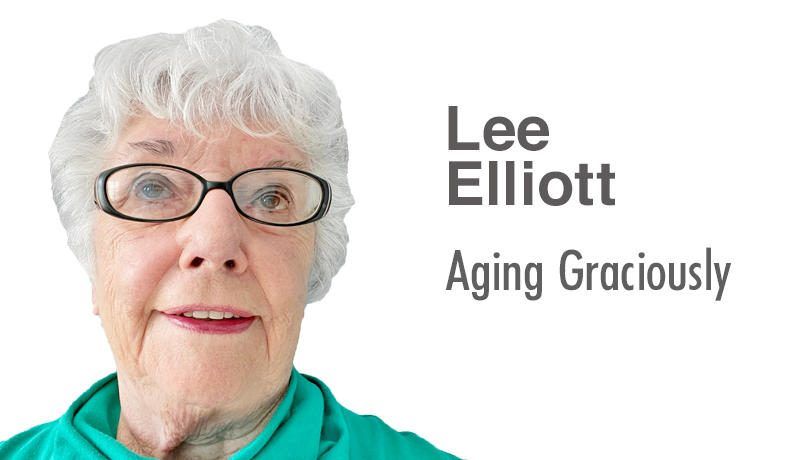 Like Alexander, the woe-begotten young protagonist of a popular children's book, Lee Elliott had a Terrible, Horrible, No Good, Very Bad Day last week. The litany feels worth repeating, if only from the comedic perspective when spoken aloud.
At 5 a.m. I shivered on the front porch, trying to get a good photo of the red moon during the eclipse. It was too low in the sky, and I wasn't able to get anything worth bragging about. Now awake, I fixed myself an egg in the microwave — something I do quite frequently with no problem — and it exploded all over the inside, a 10-minute cleaning job at the very least.
Someone else usually takes out the trash at my house, but this week it was up to me, and I forgot until I heard the trucks in the neighborhood. Someone had put at least two buses, an airplane and a cruise ship in the large can. By some miracle — you know, like the mother who lifts a car to save her child — I got it out to the street and dragged myself back inside.
I have been battling yet another "feels like COVID but tests negative" something that blesses with an unrelenting cough. That morning I felt particularly bad, and since my doctor is in town one day a week, I decided to call and see if I might get an appointment.
Unfortunately, there had been an unexpected death in the family, and I couldn't be seen. I was advised to go to stat care, and as I walked in the door, I gazed directly into the faces of what appeared to be at least 30 sniffling, coughing, sneezing others ahead of me. I decided to go and vote instead.
My polling place had been changed, so the process was a little different from what I was used to. The computer wouldn't take my driver's license — something about the magnetic strip — and then I was misdirected to the third step of the routine, which eventually led to having to go backward to get to the voting table. Once accomplished, I set out to take care of a few errands so I could spend the rest of the week in bed.
I arrived at the mall and discovered I had left my purse hanging on the back of the chair at the polling place. A 20-minute trip back confirmed that, and the nice poll workers had it waiting for me.
Another 20 minutes took me back to the mall, where I intended to return a printer — that's a story for another day — at UPS. Only UPS informed me it had to be taken to FedEx. I pulled into the left-hand lane to head in that direction when I experienced a horrible, loud crash and wondered what on earth I had run over.
I hadn't. Another white-haired senior had smashed into the side of my beloved 27-year-old van. It honestly didn't do a tremendous amount of damage to mine, but the other car was pretty bad.
We called the police and stood in the middle of the road while driver after driver gawked at us as they drove by. One man asked if we needed help. The police were training one of their own how to take a traffic report. They decided they couldn't tell whose fault it was, gave us a card and sent us on our separate ways.
I actually did get that printer sent off, and then that was enough. Once at home, I collapsed into the recliner, where I slept sitting up all night to ease my coughing and lost my glasses way down deep somewhere.
Sometimes life is just like that. You have to laugh. What else can you do? The next day was better, and I am very happy to report my home-made sauerkraut is fermenting and tastes like real sauerkraut. I believe it is ready to can. Chalk it up to a good thing.
Email Lee at leeadirects@roadrunner.com.