Always darkest just before the light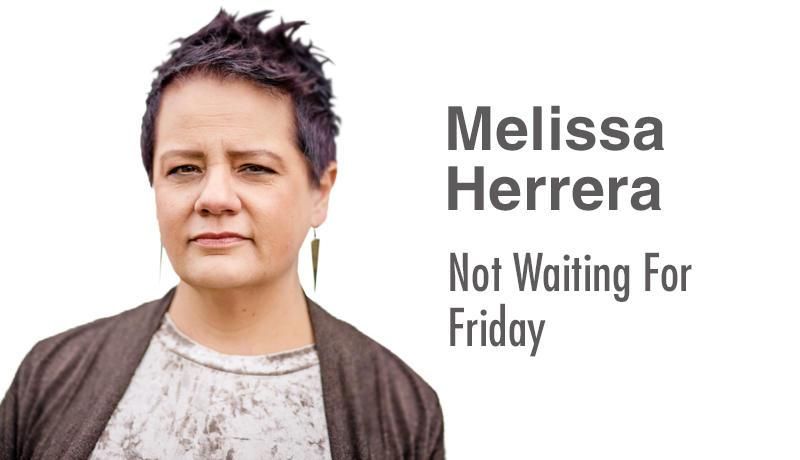 Last weekend the end of October loomed large and I had yet to take myself to any kind of haunted attraction. I wish my season, the haunting season, lasted longer than the Christmas season. I spotted wrapping paper and festive green and red décor in my local stores, and I averted my eyes. I haven't even lit my candles for Dia de los Muertos yet.
We soon leave for Florida and wedding week, and I knew if I didn't get in my spooky scares that it would all soon be over. When we come home from the wedding, it'll be close to mid-November, and I know I'll see houses dotted with Christmas lights all the way up I-77. So when my daughter asked if I wanted to go to the haunted vineyard near Coshocton, I said yes immediately.
Her, my niece and I donned our cardigans and scarves for a fun night out. We piled into the car and pointed it south down SR 83. The leaves were nearing peak, and I sat in the passenger seat and gazed at the splendor that is Ohio this time of year. The rosy hues filled the car with golden light as the sun peeked through, giving the entire countryside the fire of a million suns. We chatted and caught up on our lives, our cares and those of others, and the half-hour it takes to get there flew by.
We were starving and had decided to eat first. I looked up the keyword "cheeseburger" for restaurants in that area, and I found Warehouse Steak & Stein restaurant. It looked delicious with a plethora of sandwiches to be had, and as we pulled into the parking spot in Roscoe Village where it was located, the sun had set and the wind swept the streets, lending to the spooky night out we were embarking on.
The restaurant was full of an ambient charm, an old building I'd love to dig into the history of. We sat at a booth by the window and stuffed our faces with the fattest sandwiches and thinnest, best onion rings we've ever had. We all must have been starving for conversation outside our typical circles, and we were satiated with each other's company.
After a few selfies in the old streets of the village, we headed over to Raven's Glenn Winery, where we ordered glasses of wine and meandered outside. There we could hear chilling music and screams emanating from the darkly lit vineyard that had been decked out for a horror-filled walk. My niece had never been to a haunted attraction, and we filled her in on all the places we had been before, what to expect and what not to do: never scream or they'll chase you, never say your name or they'll whisper it along the path. When it was our turn to enter, we were overcome by a slowly lilting wall of darkness, and as our eyes adjusted, we began to creep through.
I love good scares. If done right, it doesn't have to be elaborate to be effective. Raven's Glenn did a great job at scaring us, sending chills to all the right places. There was just the right amount of chainsaws, actors dressed up as creepy children that my daughter succumbed to and terrifying clowns that we ended up taking pictures with after we'd gone through the entire haunt. It was a merry jaunt through the grape vines, enough shivers traveling up our spines and plenty of laughter to last us until the next haunting season when we do it all again.
The dark and windy road home finished off the night for us, the moon following us low and bright on that twisty trail. When I sunk under the covers, warm and snug, I shivered as I thought about the evening. A good chill is pleasant to the bones as it reminds you of what it feels like to be warm. There is no goodness without some horror to remind us of just that.