Fridays were for movies and brownies with Belle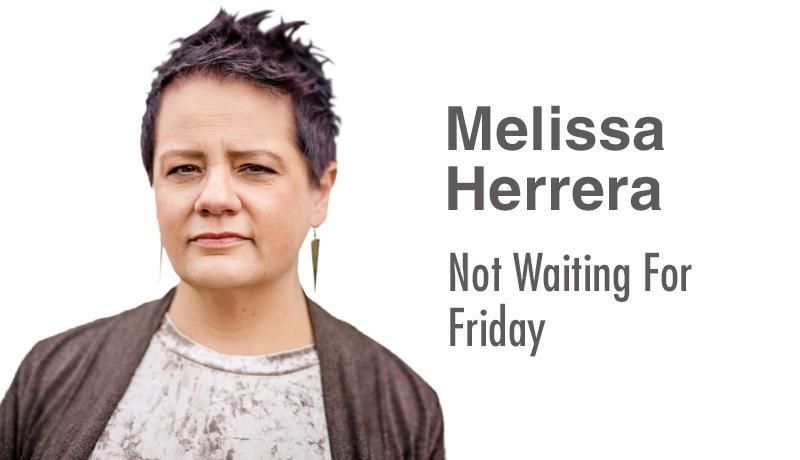 She would climb in the back of the car and settle herself into the booster seat, and I'd check the belt to make sure she was snugly in place. She'd swing her head around until her high pony tail was situated just so, that gorgeous hair that was so thick and hard to comb.
I rejoiced every morning when the brushing was done, tiny nubs of tangles tucked in and around the thickest scrunchie I could find. I'd rev up the engine, and we were off on our errands. It was Friday.
I don't remember every detail of when she was small, but what I remember most were Fridays. I'd hurriedly clean up the house: run the vacuum, sweep the kitchen floor, make the beds.
She would pick up her Barbies and neatly place them in the wooden doll house and make sure all her Polly Pockets and their 1 million minuscule accessories were tidily tucked inside various carrying cases. We didn't try not to have more kids, but she was nearly 5 when the next one was born. I had many hours, just her and me.
We'd jump in the car, and she'd yell from the backseat what songs she wanted to hear, and we'd take off, radio pounding. At the top of our lungs we'd sing Shenandoah, Trisha Yearwood and more, her little voice loud and on tune. The thrift stores were our first stop, meandering aisles of clothing and wares, while she'd sit on the floor of the toy section browsing the enticing baggies filled with small trinkets. The grocery store came next, and her head would bob as she ran through each long aisle begging for Dunkaroos and Little Barrel drinks.
But the best stop of all was the video store, where for this family, movies have always been magic. We'd pull up behind the tall row building, climb the cement steps and head inside where the magic awaited us. She would get lost in the kid section (and most often sneak into the horror section) while I browsed for myself. After sometimes 45 minutes, we had a selection of tags to take up to the counter. Our stack of VHS tapes was high, and she was giddy with delight as they were bagged up and we walked out the door to head home.
I'd check the rearview mirror and often find her sleeping, baggie of small treasures clutched in her hand, worn out from our array of small but important errands. I'd sing softly as she slept, my head sifting through what the rest of the day would look like. I knew my husband would soon come home and we'd order a pizza, spread a blanket on the floor, and begin the onslaught of movies. Lots of times Friday was his night to hang out with friends, so she and I would cozy up for a night together.
But first, we'd need to make the brownies.
Friday night also was brownie night, and she never let me forget this. It was written in stone.
I was an impatient teacher in the kitchen, one for structure and doing it my way, but her little hands would help me stir up the recipe I'd found that beat all others.
Never from a box: flour, sugar, cocoa powder, oil, eggs, salt, vanilla. Stir and spread in an 8-by-10 aluminum pan. Wait anxiously. Remove from oven and eat ooey, gooey, soft brownies until you cannot eat anymore.
Our bellies full and the ending credits rolling from her movie, she would promptly fall asleep as the moon slid into the night sky. And I would carry her up to bed, where I slipped the scrunchie out of her hair, the tangles and silky strands splaying onto the pillow like spilled ink.