Saving the world, one morning coffee at a time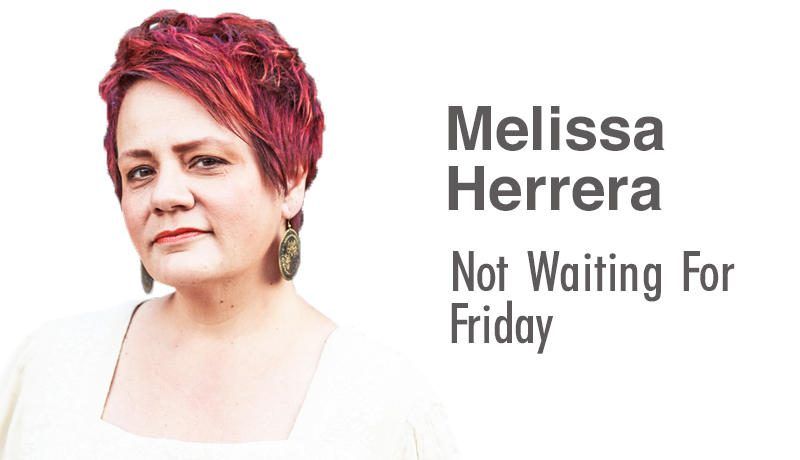 Was I chosen to live a life differently than most of those around me? I wrap that idea up in the fiercely woven tapestry that is my life.
Tiny Dia de los Muertos figurines dot the shelves of my meticulously curated bookshelves, along with small woven figures of revered Mexican saints I enjoy the craftsmanship of. I reflect on what I might make for supper this evening: handmade tortillas with carne adobada or a flavorful sopa de albondigas with a hard-boiled egg inside. Brightly painted earthenware bowls are in everyday rotation, and coffee is best served in a mug that was plucked off the ground within a vendor's dazzling display of three for 20-peso cups.
Maybe what has made my life different is the man softly snoring in the bedroom just off our kitchen. I can hear him as I sip my coffee and start my day. He'll lay quietly as I tap on the keys of my laptop to spin words out of my brain, allowing me the time to at least get a grasp on the tasks ahead of me.
Soon he'll arise and come into the kitchen for coffee, and we will chat about what the day will hold for each of us. There aren't many days of the year when we don't sit down for morning coffee. It's as integral to our day as breathing and not something I take for granted.
I am a self-sufficient woman. I attack my work day with zest, plan things on my own and sometimes take days away to remember who I am — cheap, necessary and life-giving.
Yet time away most often finds me missing my better half. It's not something I announce, but the little twinge I feel square in my chest reminds me where he is in the world when I'm not with him. When I'm gone, he calls me every morning, his face one of the first things I see. It's good to be away from each other so you remember what you treasure. The opposite of absence is presence. He is the most present person I know.
Our relationship isn't perfect. I get annoyed with him as much as I love him. He takes his dishes to the kitchen but doesn't put them in the dishwasher, he interrupts me with videos he wants me to watch when I'm reading and he pretends he has terrible allergies so he doesn't have to mow the yard. Then again, I leave the garden hose hopelessly mangled for him to drive over, have too many cats that he trips over when he opens the side door and will fight with him endlessly about projects in the house — causing them never to be finished.
Yet he's opened a diverse world to me, one of Aztec traditions and fierce love for tamales. From him I learned there's more than one way to do things, and to say otherwise only makes you seem foolish. I learned other cultures bring beauty and wisdom to the little we know and that to open myself up to learning a new tongue — one that brings difficulty and joy in the process — makes me a better person for trying.
Because of him, our children have learned to go out and be, to do, to persist. He's pushed me to let go of fears that hold me to the earth and instead learn to soar. Maybe we've taught each other to trust and love no matter what our backgrounds and different cultures hold.
That openness is the secret — that and lots of talking over morning coffee.
Melissa Herrera is a columnist, published author and drinker of too many coffees. You can find her book, "TOÑO LIVES," at www.tinyurl.com/Tonolives or buy one from her in person (because all authors have boxes of their own novel). For inquiries or to purchase, email her at junkbabe68@gmail.com.