The last time the USA would feel like my only home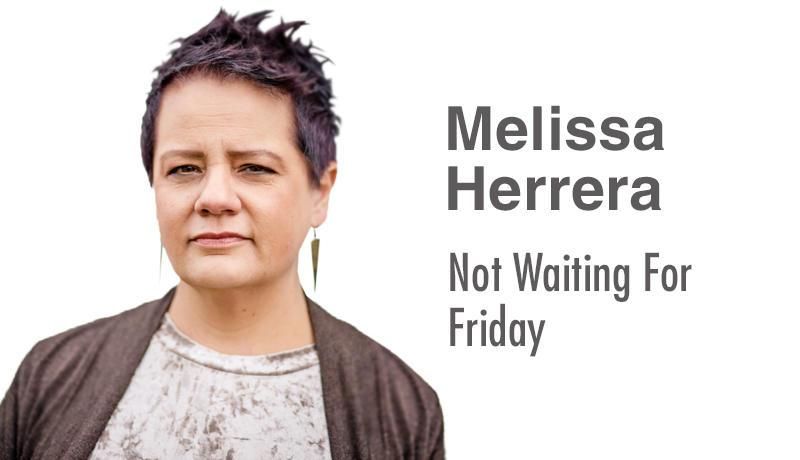 The first time I ever felt alone in a crowd was when I walked into an open-air market in San Juan, Teotihuacan. I wasn't alone, but the sea of faces that looked nothing like me — just for a moment — allowed that fluttery feeling in the pit of my stomach.
The smiling faces and vibrant smells from cooking food brought me back from the small precipice I had let myself walk toward. I gathered my would-be husband's hand in mine and pushed through the crowd, allowing the sights and smells to evaporate inside me and take up residence.
When I drove across that border, which follows a jagged line through the beautiful southwest portion of our country, I was mesmerized. Colorful concrete homes dotted the landscape, and it was as if an entirely new portion of my brain was alive, alert and ready to devour a new flavor that my taste buds were craving.
It was a late afternoon in August, two dozen and six years ago this month, that I crossed for the first time. It was the last time the USA would ever feel like my only home.
Maybe love has something to do with that feeling, but it's also a choice (a privilege really) to be able to feel at home in surroundings that aren't your land of birth, where you spilled out bloody and screaming and by luck or not could claim heritage.
I don't consider myself lucky to have been born where I was born. Calling it lucky means I escaped being born somewhere else one might consider unlucky, and where is that? I do call myself lucky to have lived other places I've opened my heart up to.
Sentimental notions exist on another plane where I visit only when reminiscing about my children, where I fell in love or where my parents are buried. I don't want them to be the only places I pine for, or I'll allow a bubble to once again close over my head.
I consider it unlucky that as a nation we've devised laws that have strangled anyone's ability to cross into our lands, to be struck by the vision of America we once sent out to the world. That only people with money and means and privilege dare cross into our vast acreages of land, a majestic space stretching from sea to shining sea. And if you don't have money or means, that you're criminal — and deserve to be penned up until sent back — or kept indefinitely.
I want others, like I did, to cross into neighboring countries with ease and be taken aback by what lies there, what hands are extended to us in return and how they can be welcomed here, to see our gorgeous mountains, windswept plains or the rolling hills of Holmes County.
There is no way to do this because the opportunities are becoming slimmer and slimmer, even going as far as taking away status from those that did do it "the right way."
This quote in an open letter to every Christian (Commonweal Magazine) repudiating growing nationalism, struck me: "When Christians change from majority to minority status in a given country, they should not contort their witness in order to stay in power. The church remains the church even as a political minority, even when unable to influence the government or when facing persecution."
What are we afraid of?
When I drove across that border, my world became larger. Had I listened to the advice given me, to stay tight in the bud — to stay safe at home — I never would have seen from the outside in. That while it is beautiful where I was, there also was more beauty to encounter outside the circle. "Cities, states and nations have borders; the church never does," the same article cited above says.
I wrestle with myself, knowing what I know, unable to convey. What I do know is we cannot with the same mouths sing praise and in the next breath say we're outnumbered. I will ever look up, seeking the smiling faces that want the same as us, smelling the savory wafting of new foods. Let me take your hand as we press through the crowd. You'll find peace here at home amongst a new crowd; we all will.