The legend of Toll House Marble Squares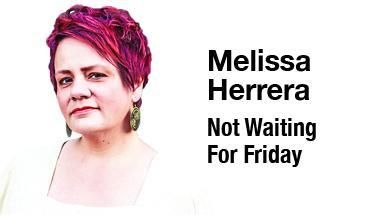 It was somewhere in the early '70s on a Saturday morning when I ate the best thing I'd ever eaten. "Scooby Doo" was playing on the Zenith console, and I had my arms propped up on my favorite pillow as I lay on the floor. On Saturday mornings the TV belonged to us kids and the likes of "Super Friends" and "Sigmund and the Sea Monsters."
Most of us have little slices of time that suspend in midair like the delicious space photos of galaxies that are coming in regularly from the James Webb telescope. I'm not embarrassed to say I have several food moments like this, ones I'll never forget. I could hear Mom rattling around in the kitchen, and the smell of something fresh-baked wafted into the room where Shaggy and Scooby were running away from the monster of the day.
I went out to see what delicacies were being prepared and before my eyes, in an 8-by-8 pan, would be the recipe that changed my life.
It didn't really change my life in any physical way except to embody the very taste I love in a cookie — except in bar form. Bars are the denser, tougher cousin of the cookie and would back you up in a street fight. Bars — like a brownie — are your favorite older cousin who scares the bullies away. They're also easier to make and less time consuming.
Mom had probably figured this out because she was smart, but that Saturday morning she made the quintessential cookie bar of my life: the Toll House Marble Square. It originated somewhere in the '60s on the back of the Nestle package.
There's nothing super out of the ordinary about the marble square. It has butter, sugar, brown sugar, eggs, flour, yada, yada, yada, and all the necessary ingredients you need. Although I'd argue till the end that the secret ingredient is that darned ¼ teaspoon of water.
Grease a pan, spread the dough and sprinkle semi-sweet chocolate chips on top (no milk chocolate chips, you heathens). Melt in a hot 350 F oven for 3 minutes, swirl chips into marble and bake another 14 minutes. Eat warm.
Mom put a square on my plate and gave me a fork, and a legend (in my own mind) was born. Thick, melty, chocolatey and gooey — all the ingredients needed for bliss. Don't forget the glass of cold milk.
I learned to bake very young and soon had taken over making the chocolate chip cookies, marble squares, brownies and cakes of all kinds. But nothing ever filled my sweet tooth — OK, maybe a maple cream stick, but I don't actually make those — like a homemade pan of marble squares.
I made them for my nonbaked-good-eating husband. I made them for my kids. I took them to gatherings. I made them for myself on stay-in-and-eat-pizza Friday nights. I made them because it was a Tuesday. I made some this morning and had a piece to prompt me into writing mode. My kids continue to make them, taking care to carefully swirl the marble into place, taking care to keep the tradition alive.
Thank you, Ruth Wakefield, for mistakenly creating chocolate chip cookies that then gave birth to marble squares. Thanks for owning the Toll House Inn in Massachusetts, where you were baking for your guests and accidentally baked up a legend. We will keep it alive. Below is the original recipe, but I always double it for good measure.
TOLL HOUSE
MARBLE SQUARES
1 cup and 2 tablespoons sifted all-purpose flour
1/2 teaspoon baking soda
1/2 teaspoon salt
1/2 cup soft butter
6 tablespoons granulated sugar
6 tablespoons brown sugar
1/2 teaspoon vanilla
1/4 teaspoon water
1 egg
1 (6 ounce) package (1 cup) Nestle's semi-sweet chocolate morsels
Beat till creamy butter, sugars, vanilla and water. Beat in egg. Sift and mix in flour, baking soda and salt. Spread in greased 9-by-13 pan. Sprinkle chocolate morsels over top of dough. Bake at 375 F for 1 minute. Remove from oven and run knife through dough to marbleize. Return to oven and continue to bake at 375 F for 12-14 minutes more. Let cool.
Melissa Herrera is a columnist, published author and drinker of too many coffees based in Holmes County. You can find her book, "TOÑO LIVES," at www.tinyurl.com/Tonolives or buy one from her in person (because all authors have boxes of their own novel). For inquiries or to purchase, email her at junkbabe68@gmail.com.