Any baseball game might be a good baseball game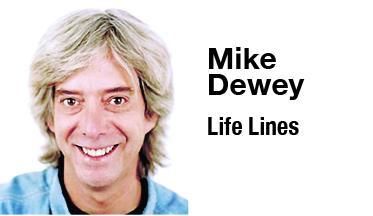 Nuke LaLoosh almost got it right.
"Sometimes you win, sometimes you lose and," he said in 1988's "Bull Durham," my favorite baseball movie, "sometimes it rains."
Well, Nuke, sometimes it snows.
It was opening day at Wrigley Field, home of the Chicago Cubs, and a college friend and I decided to be part of the fun. I'm not sure what year it was, but I'm guessing early '80s since I remember for sure that Pat Zachry, the Mets' starter, carried a no-hitter into the eighth inning and that George Foster hit a home run.
What I also remember is that it snowed.
I'm not talking about some lake-effect blizzard that forced the umpires to call a halt to the proceedings and send everyone home.
But there were definitely snow flurries in the air that afternoon.
Neither my friend nor I, being lifelong baseball fans, wanted to leave the Friendly Confines, so we stayed to the bitter end because that's what you did when you went to a ballgame.
You stayed until it was over.
No exceptions, no excuses.
If they're still playing, you're still watching.
This credo has served me well over the decades, and it came into play the other night when my wife and I decided to take in a Minor League game about 30 miles inland. You'd figure that on the 10th day of May in Eastern North Carolina, the weather might be a factor if a cold front collided with the Gulf Stream over the ocean.
But that Tuesday evening in a little town called Kinston, it was the wind that carried the bad news, northwest gusts up to 30 mph, with the temperature dropping from the low 60s into the mid-50s.
Truth be told, I wouldn't have blamed my wife if she'd wanted to bail, to just abandon our spot along the third base line and pack it in, because it wasn't exactly comfortable. To her undying credit, however, she never uttered a word of complaint, choosing her snacks and content to have me run to the concession stand.
Then again, we've been together since 1987, so she knows me well.
As long as they're playing, we're staying.
That night, it turned out to be a good thing since the home team, having done nothing since scoring twice in the first, staged a late rally and won, 7-6, coming back in the bottom of the ninth inning.
Minor League Baseball isn't for everyone, and I get that, but when the closest big league team is hundreds of miles away, you tend to develop a fondness for the familiar, the less far-flung. Parking is free, tickets are seven bucks, and if you're careful, you can spend less than $30 on food and beverages, though make sure you carry an ID with you because they've been schooled to card everyone.
"But I'm 67 years old," I said to the young lady behind the counter.
"Good for you," she said. "Driver's license, please."
It's probably because most of the players in Low-A ball have yet to the reach their 21st birthday, something that astonishes me each and every time I've been lucky enough to visit Grainger Stadium.
They look like kids playing a children's game and happy to do it.
Baseball isn't like other team sports. For one thing, the defense has the ball. For another, it's built around a series of one-to-one confrontations. And, of course, there is no clock in baseball.
They could have played all night in front of all 953 of us.
Which brings us to Archibald "Moonlight" Graham, who, in a footnote made famous in "Field of Dreams" — another baseball film starring Kevin Costner — appeared in one, single game in 1905.
He never got a chance to bat in the big leagues, however, and that fact carries the movie into a time-warp flashback that eventually resolves every plot twist into a most satisfying conclusion.
And if you're a guy who ever played catch with his father, you're gonna cry at the end, no matter how many times you've seen it.
So when Kinston had a man on second with two outs in the ninth, the 19-year-old second baseman came to the plate. According to the center-field scoreboard, his season stat line looked like the odometer of a new car: 0 RBIs, 0 homers and a .000 average.
Having played some form of ball every summer from 1963 through 2000, I felt for the kid, having nearly gone 0-for-May a few times myself. Trust me when I say that it can feel like you're all alone.
But all you can do is dig in, see the ball and hit the ball; after that, it's out of your hands and you've done your best. On that windswept Eastern North Carolina night, it was enough to get the winning run home, but what followed was even more gratifying.
Every single one of his teammates, streaming in from the bullpen or sprinting out of the dugout, converged on him, making him feel part of something much bigger than himself, something that lasts.