It's October again, and we're all the better for that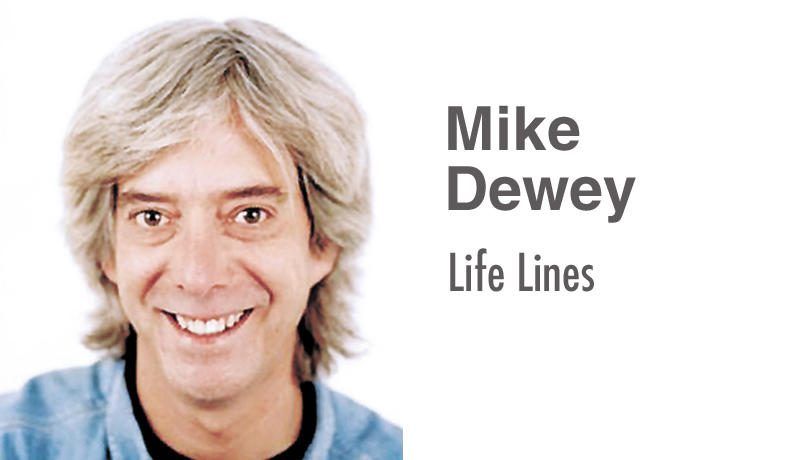 Hurricane Florence has long since faded and taken her place in Eastern North Carolina history, but I thought I'd offer a few tidbits of information before moving on.
Some folks are still without cable and internet; others have only recently been allowed to move back into their homes.
The mosquito population has grown exponentially, and the city is considering a spray campaign.
County schools remain out, though classes are rumored to be starting next Monday. Or they might not.
I cannot imagine why it's taken so long, but I'm assuming it's got something to do with structural damage to the buildings themselves.
Even the most dangerous flood waters have receded, and roads are once again passable.
Curiously the storm had very little impact on the local high school football season, which was only temporarily interrupted.
On the home front my wife has been busy with a post-Florence litany of clean-up projects, both inside the house and out, even as I fret about losing the internet, which still goes out periodically and maddeningly, costing me more than few fantasy baseball titles.
But we were comparatively fortunate. Many in the community are occupied with insurance adjusters and FEMA reps even as they haul more and more household property and tree limbs to the curb for eventual pickup and removal.
But my mind keeps wandering back to those kids who've been out of school for so long. I mean they'd only just started the new term when Florence blew ashore and headed straight up the river, scoring pretty much a direct hit on the town.
How in the world have they been able to occupy themselves all this time? And their parents, what's it been like for them, having their children at home for nearly a month?
When Labor Day finally rolled around, I'm pretty sure Mom and Dad were awfully grateful for school's resumption, having had just about enough of the three of us and our needy, squabbling selves.
And truth be told, most years I was more than ready to go back, having tired of summer once the Fourth of July and Little League season had passed.
I suppose I liked the predictable order and necessary discipline that an academic environment provided, and honestly the cafeteria lunches — lovingly prepared by the sainted ladies of the parish — were pretty outstanding.
We had two and sometimes three recesses a day: one at 10:15 a.m. and a second at noontime, but on particularly inviting October afternoons, our teacher used to turn us loose for a few minutes of kickball on the playground. Then he might wheel in a little black-and-white television set so we could watch the World Series as we sat at our desks and studied Bob Gibson fastballs instead of fractions.
These days kids are lucky if they're allowed to stay up late enough to see the fifth inning because Major League Baseball rarely schedules post-season games in the afternoon.
That, to me anyway, is the single-most stupid decision those in charge of the game have made and is largely responsible for the fact that entire generations have lost any affection they might otherwise have developed.
It's not pace of play or the designated hitter or steroids or expansion that has crippled baseball. It is the simple fact you hardly ever see any more afternoon games in October or November.
These playoffs last forever. It's all about money and advertising and who cares if people — and not just the younger folks — are avoiding the game altogether?
Baseball requires a lot of dedication from those who would rather not get involved, preferring the relative ease of following football.
It's once a week. How easy is that? It's a one-night stand compared with a baseball love affair that can endure for a lifetime.
But the numbers don't lie, and even the most dramatic World Series game draws only a sliver of TV attention as opposed to the most desultory Thursday night NFL contest.
George Carlin, the Walt Whitman of modern comedians, once described football as combing the two worst traits of American life: gratuitous violence punctuated by pointless meetings.
And yet the game has become so popular that nothing stands in its way, and it's not only other sports that run the other way rather than challenge the behemoth. Presidential debates are scheduled to avoid competing with the NFL. Amazing.
Anyway, it's October again, and we're all the better for that. We've made it through another summer, and we're still a long way from winter's frozen fury, so kick back and enjoy those azure skies and apple cider breezes.
It won't be long until the leaves turn and we're digging out our ratty sweatshirts and ragged jeans and the frost, to quote the poet, is on the pumpkin.
So like Charlie Brown, we just hope Lucy doesn't pull the ball away as we kick off the best month of the year.
Though uncommon, hurricanes have been known to wreck the occasional October. And we don't need that.
Mike Dewey can be reached at CarolinamikeD@aol.com or 6211 Cardinal Drive, New Bern, NC 28560. He invites you to join him on his Facebook page.