Now, nearly 20 summers since I last played, I still think I could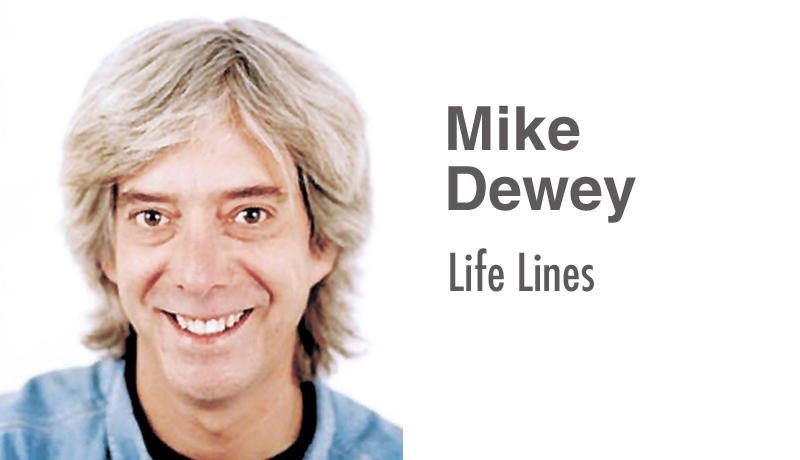 Fun fact: From the summer of 1963 until August 2000, I played some kind of organized ball, be it baseball or softball.
That's 38 straight seasons, covering parts of five decades, and I grew from an 8-year-old kid into a 45-year-old man over that span.
And as you might imagine, I saw a lot as the years rolled along.
Now, nearly 20 summers since I last played, I still think I could.
Isn't that ridiculous?
Ah, but the dreams of youth die hard, and no one wants to get old.
These days my competitive urges go largely unsatisfied unless I'm involved in family ping-pong tournaments or all-night card games on the deck of the oceanfront home we reserve every two years.
I tried my hand at golf but found it too social, too laid back, too reliant on the occasional lucky shot to fully erase all the bad ones.
Besides, golf's a horrifyingly expensive habit and every bit as addictive as heroin, so I limit myself to a round every year or so, mostly when I find myself back home with a few hours to kill and friends to see, a cart and a cooler, 18 holes for less than 20 bucks.
And I had a brief fling with pickle ball this past spring, but that ultimately proved to be a waste of time, owing to a general laissez-faire atmosphere, one that fostered camaraderie over competition.
I don't think my wife fully understood my decision to leave it behind after only a month of showing up and doing my best.
"All I can say," I told her, "is that the whole thing lacked structure: no schedule, no rosters, no teams, no standings. I'm not like that."
And it's true.
Whenever I tried out for a team growing up, it was with the understanding that some would make it and others wouldn't.
It was a zero-sum game.
Kids cried when they got cut, but their parents didn't file lawsuits.
I still remember how much it hurt when, after the last day of practice, a list was posted of the guys who had made the ninth-grade basketball team, and my name wasn't on it.
That kind of public shame humbles a boy, and I never forgot the lesson I learned that day.
Coaches are inbred morons.
No, no, no. I'm just kidding.
What tattooed itself on my still-developing cerebellum was a sense of life's basic serendipity and how easily a stinging disappointment could calcify into a self-pitying sense of how the world's unfair and everyone's against you and the only course left is to be bitter.
Thankfully I never ventured down that road, though I seem to recall an incident involving a few friends, dozens of eggs being hurled at the home of a teacher who had given me a D in math.
But when I failed to make the freshman team in the winter of 1969, I joined an after-school league that was well-run and a lot of fun. True, we didn't have cheerleaders on the sidelines and parents were largely absent, but at least I could be out there, doing my very best Pete Maravich impression, floppy hair, saggy socks and all.
But baseball was where my heart lie.
It's a team game built on one-on-one confrontations, the only sport in which the defense has the ball and the only one with no clock.
You could play, in theory, forever.
And the objective was going home.
How wonderful is that?
This all appealed to me from an early age, and I don't suppose my love for it will ever fade, though these days I find I have less and less tolerance for those who would change baseball from its historic uniqueness into some kind of gimmick-laden, analytics-driven monstrosity aimed at luring Millennials into the tent.
If the idea of a 1-0 pitchers' duel leaves you cold and bored, I don't want you in my church anyway, so take your juiced ball, your shrinking stadiums, your sense of entitlement and stay away.
Whew.
That felt so good.
I grew up when the very idea of getting to put on a uniform and actually play under the lights on a summer night was the apotheosis of human existence itself. To stand there, positioned correctly for the situation, waiting for the pitcher to OK the sign, the anticipation that built up, the hush of the crowd, the chirring of the locusts, the distant moon looking down, it was all so perfect.
And it happened over and over and over again, every game filled with meaningful pauses, every at-bat a chance for success.
I was never the best player on my team.
Never even close.
And that's fine because in baseball there's always a place for a good glove man who can spray singles and the occasional extra-base hit around the diamond. Over the years I played every position except pitcher and catcher, but first base was my home.
Tall and lanky with a long wingspan and a pretty good pair of hands, I took pride in my defense and always told the other infielders all they had to do was get rid of the ball.
"After it's in the air," I'd say, "you don't have to worry. I'll take care of it from there."
One of the best managers I ever had said something like, "If you're going to be any good at this game, you have to want the ball to be hit to you every time, every single 'blanking' time."
His point being that if you lacked confidence, you'd be scared.
Baseball is filled with failure, though, and he knew that. What he was trying to instill in us, all of 10 or 11 years old, was the bedrock certainty that in order to succeed, you'd hit hard times. The trick was not letting it get to you, not letting it get inside your head.
I think I knew, somehow, that when I ran on to the field that hot Ohio evening 19 Augusts ago, it would be my last game. True, I had no idea by Thanksgiving I'd be living in North Carolina, but I was 45 years old, and most of the others were half my age.
I wish I could tell you that on that night I went 3-for-4 and drove in a couple of runs, but all I did was my best, and that was enough.