On Mom, music and a memory that matters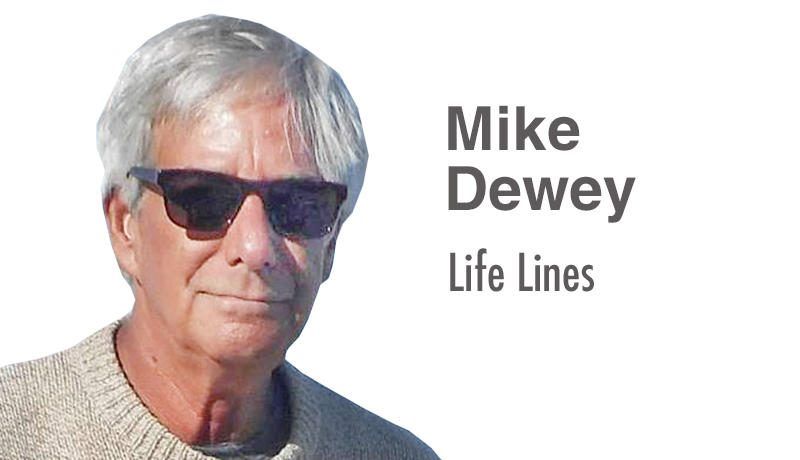 In the winter I turned 10, my mother took me to a concert that featured a classical guitarist.
It felt like a very grown-up thing to be doing, so I wore a tie.
I remember it was a cold Sunday evening and that we walked, just the two of us, from the apartment where we lived to the college campus where Dad taught, a distance of three blocks.
The whole thing was Mom's idea, a sort of birthday surprise, owing to the fact a couple of months earlier, I had been gifted with a guitar of my own on Christmas morning.
Ever since, I had been taking weekly lessons and, well, let's just say I wasn't exactly having a lot of fun.
There was, I was finding out, an infinite distance between enjoying the great songs blasting from my transistor radio and sitting down every Saturday afternoon in the basement room of a downtown music store, learning how to play the notes of "Red River Valley."
I suppose, if I'm being honest, I was a lazy fourth-grader, used to having things come easy in the classroom. I hardly had to break a sweat doing homework, though my teacher, a strict but modern nun who must have seen something of worth in me, was fond of reminding just how far I had yet to travel before God would care.
"You have been given many gifts," she'd say. "Don't waste them."
Of course, Catholic guilt being what it was, all I could think of was that six-string acoustic guitar, nestled in its plush blue lining, waiting for me every afternoon to get a little better at playing it.
These were the days of the Beatles and Bob Dylan, and I knew no matter how hard I tried, being a rock star wasn't in my future.
But that didn't lessen the thrill of Mom's lovely gesture, one aimed at giving me a glimpse into the world that might await me if I could only buckle down and get serious about my guitar lessons.
In her heart, I'm certain, she believed bearing witness to a professional, hearing the music as it was being created and experiencing the event firsthand would be something of value.
I don't remember much from that performance. It was held in the college's chapel, and we sat on wooden benches. The guitarist was illuminated by a series of overhead lights, the only concession to electricity as neither his voice nor his guitar was amplified. Those in attendance remained silent until modest applause was allowed.
All in all, not exactly an Ed Sullivan performance, but I liked it.
We were seated close enough for me to watch his hands and the way his fingers flew over the fretboard, pressing down on the strings as his right hand worked rhythmically, everything economical, nothing wasted, as he created a place for us to go.
I don't remember the Spaniard's name; then again, he may not recall that performance, held in a small town in the middle of a Midwest winter, only a few hundred on hand to share the moment.
In my mind's ear — an admittedly unreliable organ — what I'm reminded of is Mason Williams' "Classical Gas," which would, a few years later, become a smash hit on AM radio. Very few instrumentals ever ventured into the Top 40 back then, but it was a single that still evokes memories all these years down the road.
As we walked home that night, Mom asked me what I thought.
"Careful," I said, steadying her elbow. "Don't step in the slush."
She came from the big city, born and raised in the state capital, where she earned two degrees from one of the largest universities in the country. When she met my father, he was teaching one of her master's classes and, well, the rest, as they say, is family history.
Mom wasn't made for life in a small town. She was used to riding buses to avoid massive traffic jams, to concerts and plays and movies, to a life that was all about crowds and huge possibilities.
How strange it must have been for her to find herself with three small children, living in a dot-on-the-map backwater, a slowly paced place where horse-drawn buggies weren't an irony but an everyday anachronism, a daily reminder of where she wasn't.
Not that she ever let on — well, at least as far as we kids knew.
My parents didn't argue in front of us. Maybe they never did. They did, however, provide as loving a home as ever was. Books lined shelves in nearly every room. Music was always in the air. School was serious stuff, but there was always room for fun.
That was my mother's greatest gift, her innate ability to leaven the hardships of life with an awareness that she imparted to us, the one that insisted that despite dark clouds in the sky, it wouldn't rain if there was enough blue up there to make a farmer a pair of overalls.
I had no way of knowing that a scant 15 winters after she took me to that classical guitar concert at the college chapel, a memorial service would be held for her in that very place, a ceremony that drew hundreds of colleagues, former students, friends and family.
"She was such a wonderful woman," I heard, over and over again, a refrain that reminded me of the night we walked together in the cold, a fine memory so fresh it warms me to this very day.
Mike Dewey can be reached at Carolinamiked@aol.com or 6211 Cardinal Drive, New Bern, NC 28560. He invites you to join the fun at his Facebook page, where guitars still make fond memories.