We were all set for 18 holes on a course we both knew well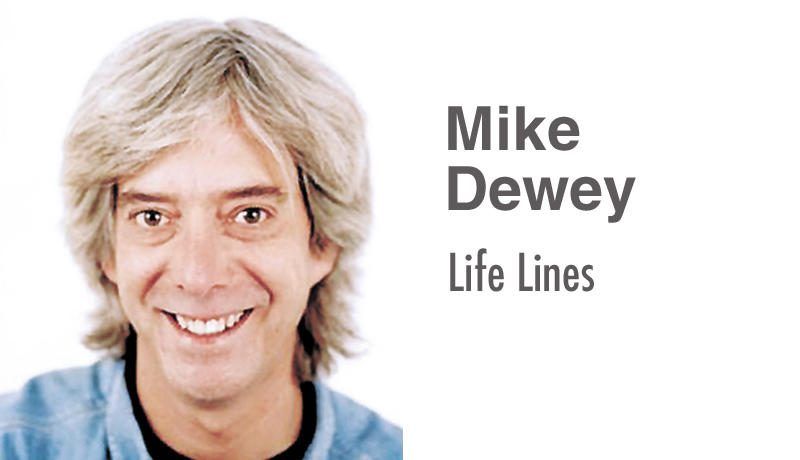 When it comes to the game of golf, I've always been a hit-it-and-hope kind of guy. As competitive as I am, you'd think that failure on such a massive scale would bother me. But the truth is being so bad makes it even better when I succeed.
I remember one time during a class reunion outing I stood over a 90-yard pitch shot to the green. We were playing best ball, which meant even a hacker like me had the occasional opportunity to help his foursome.
Taking my stance, I linked the pinkie of my right hand with the index finger of my left and began my backswing, remembering the advice the local golf pro had given me years before.
"Imagine that you're pulling down on the cord of a light bulb hanging from the ceiling," he'd said, pantomiming the correct follow-through. "Just picture it in your mind."
I wanted to say, "Who lives like that? Light bulb in the ceiling?"
Instead, I practiced that shot over and over until I was almost good. When it mattered most though, when the other seven guys were watching me, I hit way behind the ball, gashing a divot the size and shape of a toupee and absolutely skulling the shot.
Had we been playing baseball, it would have been a clean line-drive single to center; however, because the game was golf, I knew my ball was destined to land 30 yards long, coming to rest out of bounds, lost in the long weeds.
Then something remarkable happened. The ball I'd launched so laughably hard flew low and fast and then improbably struck the flag stick and dropped, pretty as you please, 3 feet from the cup. A tap-in birdie ensued. Hit it and hope indeed.
My life on the links hasn't been all about bad shots turning out good; in fact the inverse is equally true.
The local layout I played most often began with a dogleg par-5 that measured nearly 500 yards. The fairway was lined on the right side with tall, stately oak trees, and it was in that shady copse of trees I normally began my round.
I was the proud owner of a sinister slice, always rushing through the hitting zone, my hands way ahead of my hips, the ball carving a C-shaped arc as it headed for the shade.
Sometimes I found it. Most often, however, I just chalked it up as another lost ball, one of a dozen doomed to that same fate before my round was over.
There was one glowing exception, and it illustrates perfectly my unsteady relationship with the game of golf.
It was one of those dazzling October days, a sun-splashed autumnal afternoon that the Chamber of Commerce doubtless prayed for on Columbus Day. My friend who worked for the state government drove up from the capital city, and we were all set for 18 holes on a course we both knew well.
He, however, was a Golfer with a capital "G." I usually hacked around, trying to break 100 and shaving strokes whenever I could.
"Put me down for a 7," I'd say, kicking in a 2-footer, "or a 6, whatever's better."
There came a Columbus Day that God made specially for good friends enjoying a leisurely interlude as they talked about life, then and now, and how nice it was to have the place almost to ourselves.
He started us off, lacing his drive in a perfect fade, setting up a second that might have him putting for eagle.
"Useful shot," I said, adopting a bit of the vernacular.
I've never owned a pair of regulation golf shoes, and unless the rules prohibit it, I've always played in my ratty, old sneakers. An old batting glove, sticky with pine tar, serves to help my grip, and faded blue jeans with a Patti Smith T-shirt round out my ensemble.
On the first tee, I addressed the ball — "Hello, ball" — and tried to remember every little piece of advice I'd been given over the years: left arm straight, weight balanced, bring the club back and aim it at your target, almost perpendicular to the ground.
And then I hit one dead-solid perfect. I mean it just clicked off the face of my driver and sailed off, low and climbing, cutting through the sky like an orange missile. Yeah, the ball was orange.
And it landed in a mess of fallen leaves — yellow and purple and, of course, orange — and even though I knew it was in the fairway, I never found it.
My friend sympathized. "Golf's like that," he said. "You're laying two, hitting three."
And every word he said rang true.
Since relocating to Coastal Carolina 18 years ago, I've lived in a gated community with not one but two golf courses. I haven't even hit so much as a bucket of balls on the driving range.
The only rounds I've played have been back home, where I have friends who know me and my game and aren't likely to make fun of me, unless they do, which is fine because we go way back.
Down here, though, it's not the same. Folks are nice enough. Don't get me wrong. But golf isn't the kind of game you just invite yourself into, joining a stranger so you don't have to play alone.
I do play a lot of putt-putt, feeding my competitive nature with mastering the clown's face and the spinning windmill.
A few years ago as part of a family reunion, one of my wife's sons beat me badly, and I couldn't understand how it had happened. He handled every carom, every angle, every shot perfectly. I shook his hand afterward and noticed a sly grin spreading across his face.
"Well," he admitted, "I played the course this afternoon, just getting ready for tonight. You know since you always win."
I took that as a supreme compliment.
Mike Dewey can be emailed at CarolinamikeD@aol.com or snail-mailed at 6211 Cardinal Drive, New Bern, NC 28560.