Years later, the lessons of T-shirt etiquette still hold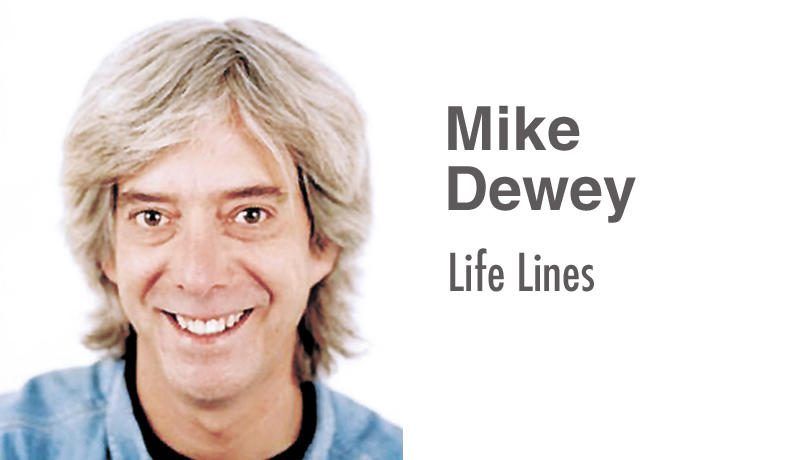 Let's talk T-shirt etiquette.
That sounds rather oxymoronic, I realize, especially in these days of "criminal justice" and "presidential integrity," but trust me.
There once was such a thing.
Faithful readers will recall that I was lucky enough to attend the University of Notre Dame during the early- to mid-'70s, but what I might not have shared is this concept.
You'd have thought I'd have been too busy studying — yeah, right — or protesting the war or trying to get a date to worry about what I was wearing, but no.
It wasn't about being fashionable.
It was about being, well, too cool for school.
Notre Dame was a place where I knew I'd learn a lot of stuff, but one thing that startled me was the unwritten rule that you never wore an ND shirt on campus.
Not ever, ever, ever, especially to football games.
That was for parents, siblings, visitors and the Subway alums who packed the campus on football Saturdays.
And it was OK for authentic graduates, those who had put in the time and earned their degrees, sometimes more than one. They could be forgiven for giving in to the tendency toward nostalgia, and besides, without them and their considerable donations to the General Fund, the place might have never been able to afford lights.
I never experienced a night game, but that happened after I left.
But while I was there, the guys I ran with were among those who steadfastly clung to the cloaked majesty of the Secret Society, a veiled brotherhood of iconoclastic idealists who believed that by saying "that's not for me" we were upholding negative power.
Saying no isn't always easy, especially when your mother asks you a direct question.
"So, Michael," she said, taking my arm as we walked around the God Quad during Junior Parents Weekend, "I see you're wearing that ratty old Wittenberg T-shirt. I thought I threw that thing out."
"You did," I said. "I pulled it out of the trash."
"Is there any reason you're not wearing one of those nice Notre Dame shirts you wear at home?" she prodded, knowing I was going to avoid giving her an honest answer.
"Well," I said, "they're probably in my laundry bag."
"Uh-huh," she said. "All of them, right?"
She had me there.
Before I learned about the unspoken code, I had gone a little mad at the bookstore during the first few weeks of my freshman year.
And my parents paid that itemized bill, which meant they knew exactly what my buying habits had been.
But that was two years earlier. By that fall weekend in 1975, I wasn't the same kid I'd been when they dropped me off.
I was making my own decisions, even if they weren't all mine.
You try to fit in with those who can stand your company. That's how I made friends when I was new to ND, alone and worried, not sure I would even last a week, let alone four long years.
And if abstaining from wearing Notre Dame gear while on campus made me more palatable from a social standpoint, well, I was all in.
I had plenty of old T-shirts from schools like Miami, Ohio Wesleyan, Kenyon and Kent State, places I'd visited before deciding on heading to South Bend to pursue my bachelor's.
And concert T-shirts?
Most of the time they cost more than the tickets themselves, but that was OK because if you walked into your history of the novel class wearing a Grateful Dead tie-dye, you had cachet and cool. If it sounds superficial, I suppose you could make that argument, but there were times when a Patti Smith Fan Club tee just rocked.
Back home for semester breaks or the holidays, though, I broke out my Fighting Irish jackets and shirts, not to mention ballcaps, sweatbands and socks.
Plus I had a 1973 Notre Dame National Championship mug that held two cans of my favorite beverage. That thing made a lot of road trips too.
But when I look at my life now, 40-plus years after my college days, there remains T-shirt etiquette, something to which I still subscribe.
When my wife and I hit the beach, I hardly ever wear Carolina coast/Outer Banks stuff: It's always Nantucket or Cooperstown or Ocean City or Williamsburg or Bar Harbor or Key West.
All places we've been, which makes them legitimate.
But nowadays when you can buy souvenirs online from far-flung locales you'll never, ever, ever visit — Bali or Mali or Cali — you have a major decision to make.
Do I fake it?
I was wasting time in a big department store last weekend — waiting for my wife to Christmas shop for herself using my plastic credit card — when I happened upon a rack of black T-shirts.
Upon closer inspection I realized they were all emblazoned with the names of bands that had been big back in the day, groups like Nirvana and Pearl Jam, Pink Floyd and Genesis, Lynyrd Skynyrd and the Outlaws.
Some pretty fine artists, for sure.
And you could buy two for like $25, which is a steal if you ask me.
But I did ask myself the key question: Could I actually wear a "concert" T-shirt subliminally promoting a show I never saw?
And the answer was no. A world of no.
So what have we learned today?
That it's fair to not wear a T-shirt that advertises a school you're actually attending but foul to claim a phony concert appearance.
I don't know about you, but I think I'm about ready for my flannels.
Mike Dewey can be emailed at CarolinamikeD@aol.com or snail-mailed at 6211 Cardinal Drive, New Bern, NC 28560. He invites you to join him on his Facebook page.