Administration continues to 'fiddle and watch Rome burn'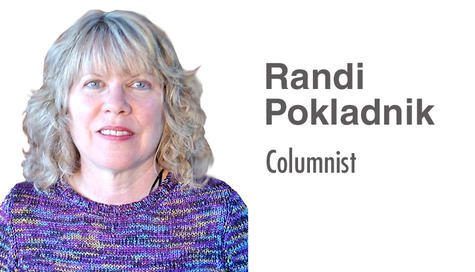 On Dec. 4 the Public Utilities Commission of Ohio will hold a public hearing on American Electric Power's proposal for 900 megawatts of renewable energy (both solar and wind) in Ohio at 10 a.m. in hearing room 11-A at their office on 180 E. Broad St., 11th Floor, Columbus.
During this hearing citizens will have a chance to make comments specifically as to the need for this project. They also will have a chance to express their desire to move Ohio away from fossil fuels and to put our state on the path to become a leader in clean, green energy.
According to AEP, both the 100-MW and 300-MW facilities would be constructed in Highland County and would create approximately 3,900 jobs with at least 113 of these becoming permanent positions. It would make Ohio a solar leader in the Midwest with more solar generation than the surrounding five states.
As I have mentioned in some of my previous columns, Ohio's regulations and many of the politicians in the state have not welcomed renewable energy into the state. Quite the contrary, there have been several new laws that stymie the development of renewable energy.
Especially troublesome is HB 114, which would change the renewable energy target (the amount of energy that must be generated from renewable sources) from 12.5 percent to 8.5 percent by 2022 and drop the energy-efficiency target from 22.2 percent to 17.2 percent by 2027. The bill also would make energy standards voluntary for big utilities.
During a recent phone call with the CEO of an Ohio-based renewable-energy company, I was told that by changing the set-back requirements for wind turbines, Ohio lost out on $2.4 billion of economic benefits.
Once this new set-back regulation was adopted, making Ohio a state with one of the strictest set-back laws in the nation, developers dropped plans for more than 3,300 megawatts of new wind power for the state.
These projects, according to the report by Wind Solar Alliance, would have powered close to a million homes and created 13,000 jobs as well as provided $660 million in tax payments to local schools and governments.
A recent report cited in an article in Fortune magazine said, "Solar and wind jobs have grown at a rate of about 20 percent annually and are each creating jobs at a rate 12 times faster than that of the rest of the U.S. economy."
Over 200,000 people work in the solar industry and 88,000 work in wind.
The U.S. Bureau of Labor reported the median annual wage for a wind turbine technician was $53,880 in 2017 and a solar PV installer's salary was $49,000 in that same year.
Other jobs that are associated with renewable energy include component manufacturing, project development, construction and maintenance, financing, engineering, sales and distribution, systems analysis, operations, and energy efficiency such as energy star appliances, recycling and green building.
A recent report in Forbes magazine said 27 million metric tons of carbon emissions a year are avoided through the use of solar power. In 2014 the use of wind energy kept an estimated 126-million metric tons of carbon out of our atmosphere.
Certainly Ohio's citizens are in favor of increased energy production from renewable sources. AEP polled its customers and found that 86 percent of residential customers think it is important to increase the company's renewable-energy generation.
A March 2018 poll by Ohio's Sierra Club found 70 percent of Ohioans support going to 100-percent renewable energy by 2030.
Forbes also reported residential solar system installations have seen a 46-percent decline in price between 2010 and 2015. Additionally the solar investment tax credit for residential and commercial customers allows for a 30-percent credit through the end of 2019, stepping down to 26 percent and 22 percent in 2020 and 2021.
Renewable energy provides another choice for citizens concerned with jobs and a better choice for the future than relying on fossil fuels as an energy source. A 2017 U.S. Energy and Employment Report said, "Clean electricity jobs outstrip the number of paychecks provided by fossil fuels by at least five to one."
Last year more than 350,000 people worked in some capacity on solar electricity. This is more than 40 percent of the total electrical generation workforce and more than all those employed in coal, gas and oil electrical generation (200,000).
The over 300 page report does an excellent job of breaking down employment in the energy sector, and a quick look at the statistics for Ohio shows we have the capacity to greatly improve employment in both the renewable-energy and energy-efficiency sectors.
The AEP projects offer hope and a new direction for our economy just as the government has released its sobering climate assessment report on of all days, Black Friday. The scientific report, well over 1,656 pages long, was issued by 13 federal agencies.
It warns that if "significant" steps are not taken to rein in global warming, damages will reduce the American economy by as much as 10 percent by the end of the century.
At a time when we see the effects of climate change on a daily basis, whether it be hurricanes of increasing strength, severe droughts in Southwestern states, flooding in the east or widespread fires in California, the current administration continues to "fiddle and watch Rome burn."
Ignoring and denying the problem will not make it go away. A significant part of the answer to stave off climate change shines on us every day and blows across the land.
Please come to the Dec. 4 meeting or write to PUCO at 180 E. Broad St., 11th Floor, Columbus, OH 43215-3793, and refer to docket number 18-0501-FOR.