Environmental justice doesn't take a summer vacation in Ohio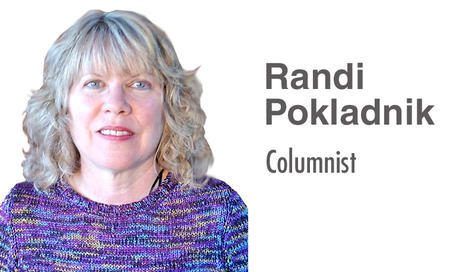 This week I attended the Ohio River Sanitation Commission meeting in Covington, Kentucky. I am a member of the Ad Hoc Watershed Organization's advisory committee. ORSANCO was established in 1948 to protect the water quality of the 981-mile river, the drinking water source for over 5 million people.
The interstate agency has set water quality criteria for over 60 years. But in a 19-2 vote with one abstention, the commission voted on June 6 to make the mandatory standards voluntary, effective immediately. It ignored over 4,100 public comments requesting the standards remain mandatory. Only nine comments were in favor of making the standards voluntary.
Many people including two commissioners felt industry had considerable influence on pushing commissioners to reject the public's concerns. All three of Ohio's commissioners, John Hoopingarner, executive director of the Muskingum Watershed Conservancy District; Stuart Bruny, ORSANCO commissioner; and Laurie Stevenson, director of the Ohio EPA, voted to make the standards voluntary.
Some environmental groups and other entities supported keeping the pollution standards mandatory. They include the Ohio Environmental Council, Kentucky Waterways Alliance, Ohio and Illinois Chapters of the Sierra Club, the City of Cincinnati, Ohio Valley Environmental Coalition, Ohio River Foundation, and the Greater Cincinnati Water Works.
Jordan Lubetkin of the National Wildlife Federation said, "The commission presented no analysis, justification or data supporting the decision to make the standards voluntary."
The Ohio River, the dirtiest river in the U.S., continues to be assaulted by discharges from cities' sewage plants, toxic industrial pollutants and farm runoff. Many of the public comments expressed concerns over the expansion of fracking and the possible pollution from petrochemical buildout including plastics-making cracker plants.
Josh Eisenfield of Fair Shake wrote in his comments, "In short it maintains the standards but turns them into guidance as opposed to mandates."
Thousands of citizens' comments were probably the main reason the standards were not completely abandoned.
The Ohio Legislature is considering several bills that will affect the environment and environmentalists. I previously wrote about HB 6, dubbed the "Clean Energy Bill." It passed through the house last week.
If you have seen or heard any of the thousands of advertisements for this bill, you may think it is all about clean green energy. However, current wind and solar energy programs, along with energy-efficiency standards, will be eliminated with passage of the bill. The bill may not allow any renewable energy projects to qualify for new clean air funds.
The bill will financially bail out FirstEnergy Solution's two nuclear power plants (Davis Besse and Perry) as well as two coal-fired plants owned by Ohio companies, one of which is in Indiana. A democrat from Columbus, Rep. Kristin Boggs said, "Now it's just straight-up corporate welfare."
Ohio's renewables provided only 2.7 percent of the state's electrical generation while the U.S. overall had 18 percent of its electrical generation coming from renewables. At a time when the costs of wind and solar have fallen by more than 70 percent, Ohio should be investing in renewables, not making it next to impossible for clean green energy to develop in the state.
Senate Bill 33, referred to as the anti-free speech bill and also known as the Critical Infrastructure Bill, is now in the House Public Utility Committee. The Senate Judiciary Committee passed the bill out of committee with only two dissenting votes from Sens. Cecil Thomas and Teresa Fedor, both democrats. The bill was sent for a full floor vote the very same day it was passed out of committee and is expected to quickly be up for a floor vote and on to the governor for his signature.
Members of the Buckeye Environmental Network have tried repeatedly with no success to get a personal meeting with Gov. Mike DeWine about their opposition to this bill. The bill would make activities normally subject to misdemeanor charges into potential felony charges if committed at oil and gas infrastructure or other specified sites. Also, organizations that are seen as being supportive of individual's actions could be subjected to fines 10 times as high as individuals, up to $100,000.
This bill, like many others being passed across the country, is believed to be an attempt to silence dissent against oil and gas development. People and communities have been speaking out against the industry's pollution and the use of imminent domain to seize private properties. The bills have been heavily promoted by the Koch brothers' funded American Legislative Exchange.
HB 242 is this year's version of the 2018 HB 625. The sponsors of the current bill are George Lang and Don Jones, both Republicans. This bill would "prohibit local governments from imposing a tax, fee or assessment on auxiliary containers such as plastic bags."
Recently the Cuyahoga County Council voted to ban plastic bags. The ban was an attempt to reduce plastic pollution by prohibiting retailers from offering single-use plastic bags and encouraging customers to use reusable bags like cloth bags. HB 242 would nullify that ban. An article in the Cleveland Plain Dealer explained the voters in the county have voted in a charter government and have explicit "home rule" under Ohio's Constitution.
One of Cuyahoga County's plastic bag ban proponents, councilwoman Sunny Simon has said this bill, HB 242, is just one of many policies used by the Ohio General Assembly to prohibit local governments from enacting their own regulations. Simon said "they are catering to the plastic and chemical lobby groups in Columbus."
While other cities, states and nations are enacting plastic bans in a movement to stop plastic pollution on the land and in the oceans, Ohio's politicians are ignoring environmental threats and caving into industrial pressure. Rep. Lang, 52nd District, is the bill's sponsor. He says he wants to make Ohio "more business friendly" and is worried about "the trend of people leaving Ohio." At the rate environmentally unfriendly policies are being enacted, Lang may end up with an even lower populated business-friendly state.
Finally, another threat to Ohio's only national forest, the Wayne National Forest, is the proposed Buckeye Xpress Pipeline. The pipeline would cross sensitive resources of the Wayne including a hiking and horseback trail.
The Wayne is an important bird habitat area and is of global importance to species such as Acadian flycatcher, black vulture, blue-winged warbler, cerulean warbler, Kentucky warbler, Louisiana waterthrush, worm-eating warbler and yellow-breasted chat. The Wayne also is the home of the endangered timber rattlesnake.
Construction of the pipeline would result in a loss of 91 acres of interior forest habitat and conversion of 545 acres of prior interior forest to edge habitat. In addition the pipeline would cross 335 bodies of water including 125 perennial streams. In-stream blasting is probable, and sedimentation of streams and ponds will occur.
Comments on the Buckeye Xpress Pipeline can be submitted online at www.ferc.gov under the Documents and Filings link or by mail to Kimberly Bose, secretary of the Federal Energy Regulation Commission, 888 First St. NE, Room 1A, Washington, D.C. 20426. You must reference docket number CP18-137-000 in the submission, and it must be postmarked by June 18.
These bills and issues will affect all Ohioans. Contact DeWine and your state representative or senator and let them know you want clean energy, you want local governments to control plastic wastes, you want freedom of speech and you want to keep the Buckeye Xpress Pipeline out of our Wayne National Forest.