The pandemic and food supply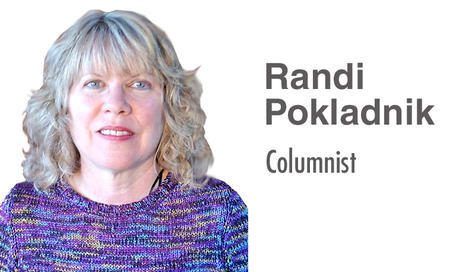 Everything seems to have changed as we tackle the current global crisis of COVID-19. A simple trip to the grocery store has become more of a combat mission. We wear masks, we shop at 6 a.m., we try to keep a 6-foot zone between ourselves and the nearest shopper, and we use alcohol to spray down our groceries before bringing them into our home. You also may have noticed many items are now scarce or missing from grocery shelves.
Americans were spoiled. We were used to being able to buy whatever we wanted, as much as we wanted and whenever we wanted. Now we see certain products such as toilet paper, paper towels, hand sanitizers, masks, disinfectants and alcohol wipes are either absent or rationed to consumers.
We are being told there may be a meat shortage, yet news reports show milk being poured down drains and crops rotting in the fields. How is that possible?
COVID-19 is not only affecting our food sources, but also all the individuals involved in our food supply chain. The workers who were once invisible to most of us are now being recognized as indispensable.
Grocery store workers, especially cashiers, may be at significant risk of contracting the virus. The United Food and Commercial Workers International Union, with 1.3 million members, reported over 30 workers have died as a result of the virus.
An article from the online magazine, Intelligencer, reported workers not only face the risks from contracting the disease, but also face rage from angry customers who blame them for shortages. Many shoppers also fail to embrace social distancing or wear masks to protect the workers.
Food-processing plant workers also are disproportionately being affected by the virus. They have asked the Centers for Disease Control for help. They want personal protective equipment, and they want to be designated as emergency personnel, which will enable them to be tested for the virus.
Tyson Foods took out a full-page New York Times ad stating "the food supply chain is breaking."
Meat-processing plants in the Midwest are showing extremely high rates of infected employees, and many workers have died as a result of COVID-19. According to a recent Time Magazine article, "at least 20 meat packers have died from COVID-19, and more than 5,000 have been hospitalized or are showing symptoms."
While there is no lack of farm animals ready for slaughter, there is a major issue with turning the raw materials into store-ready packs of ground beef or pork chops. Beef production is down by 25 percent and pork by 15 percent.
For our family this is a nonissue, as we are all vegetarian. But for many meat eaters, this is a major issue, so much so the Trump administration has signed an executive order to keep meat-processing plants in operation, claiming they are critical infrastructure. Many workers are not happy about this order.
Meat processors are not alone when feeling the effects of COVID-19. Farmers all across the nation, especially in states like Florida and California, are forced to waste enormous amounts of produce. With hotels, schools and restaurants closed, millions of pounds of fresh produce are going to waste. Simply put there are no buyers for their vegetables.
A New York Times article said bean and cabbage fields are being plowed under, onions are being buried and millions of eggs are being destroyed. Even states like Ohio and Wisconsin are watching while thousands of gallons of fresh milk are dumped into lagoons. The International Dairy Foods Association reports the amount of milk destroyed is equivalent to 5 percent of the country's milk supply.
Some of this unused produce and milk is being donated to food banks in communities that are being severely impacted by high unemployment numbers caused by business closings. However, a lack of volunteers and a way to transport fresh produce makes this solution problematic. One farmer said this issue shows just how many Americans eat out at restaurants.
Another unseen factor in this pandemic is our reliance on farm workers. These workers are key to keeping our country fed. While we are sheltering in place, they continue to pick our strawberries, lettuce and cabbages, often in conditions that do not allow for social distancing.
A recent article in "Inside Climate News" painted a picture of the many dangers farm workers have to deal with on a daily basis. They must carpool to get to work, they sleep in dormitory-style settings with several workers to a room and practically all lack health care.
Sadly two-thirds of the 500,000-800,000 farm workers in California are undocumented and are therefore excluded from any government relief. Yet they work in less-than-healthy conditions, dealing with severe heat, pesticide exposure, and a lack of access to water, soap and other disinfecting supplies. They are literally risking their lives planting, picking and packing our food.
As one worker said, "We are essential, but we still have to worry about getting deported or getting sick and dying from the coronavirus."
Recently a car parade, organized by the Farm Worker CARE Coalition, was held to thank farm workers and their families in the San Diego region.
Many people are likening our fight against the COVID-19 virus to a war, and just like WWII, many more people are planting victory gardens. Because of this increase in gardens, seed companies are basically running out of seeds. Garden seeds have become as scarce as toilet paper.
The CEO of Johnny's Selected Seeds said of the demand, "Every day it just increases. We think it's going to slow down, but there's no sign of that."
People are growing their own food out of necessity, out of boredom and out of a need to feel some control and self-reliance in their lives.
Because of this virus, we are wasting less, cooking more and using leftovers. We have become more aware of the fragility of our food supply chains. Those victory gardens are a win-win for everyone.