I won't miss the festivals this summer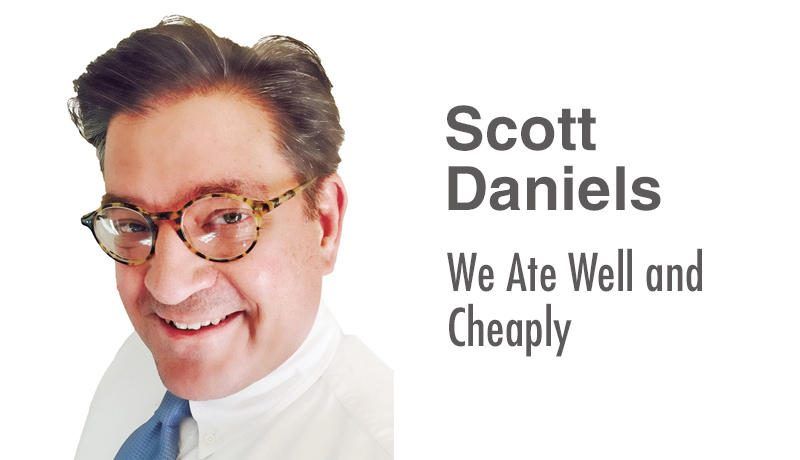 It's an odd summer in an odd year. In many ways life goes on as usual: Retailers are breaking out the summer sales "events," the heat is getting to be stifling and ice cream spots are open for business.
But so much of summer will be missing this year. Most swimming pools are closed, depriving us of a major way to cool off. The big fundraising gatherings that bring people together for a good cause are off.
The one thing I have to confess I won't miss this year is the festivals. Having lived within a couple blocks of several major summer doings, there are plenty of downsides.
First, the good: the food. You can make funnel cakes at home, of course, but somehow it just isn't the same. The good news is some of the food trucks we're used to seeing parked at festivals have moved to fairly regular operation in area parking lots.
You don't have to pine for DiRusso sausage sandwiches, for example, because they're usually set up in downtown New Philadelphia. It looks like we'll have to wait another year for the sausages from St. Joseph Church, however, and that's a bummer.
The live music will be missed as well, in no small way by the bands themselves, who are begging for gigs this year and missing their guitar payments. Most festivals raise money for local charitable organizations, which in turn give the money to those in need or to student scholarships.
Area festivals funnel into the statewide pageant system and make for some very happy queens who tour the state, visiting other festivals and riding in open cars in their beautiful gowns.
But the rest? Blocking off entire downtowns to make way for carnival rides is always a pain for the locals. The trash cans don't get emptied often enough, creating a stink that drifts for a quarter-mile by day two.
If you want to see people toss their fries, just hang out by those cans near the Scrambler ride. And the live bands and noise often go on well past neighborhood bedtimes.
The mixture of local folk and out-of-towners probably kicks up flu cases anyway, so it's easy to see the wisdom in canceling them in a novel virus pandemic.
Then there are those fair fries, with which I have a love/hate relationship. I love them because they're greasy in a way only fair fries can be greasy. The secret to limp fries is not a big thing — just cut them thin, fry them at a too-low temperature and deny them a second dunk at a higher temperature and presto: limp, sodden, greasy fries.
The secret to actual fair-fries flavor must be in the aged mystery oil, which may or may not be lard. Doused with malt vinegar, they're a summer treat that goes perfectly with, well, those amazing sausage sandwiches from St. Joe's.
But I can only do a handful of fair fries. By that time, the oil is soaking through the paper cup and the ghost of my missing gall bladder starts screaming at me to go find some nice, safe melon instead.
We'll have to content ourselves with the occasional roadside chicken barbecue with contactless curbside service, which makes me wonder what festivals will look like after this year of dread is finally put to bed.
Will we start wearing masks as a matter of course when in large gatherings? Will we be so easily willing to switch to all germ-soaked cash when entering the gates of a festival? Will we handle the carnival prize baseballs, darts or ping-pong balls without personally seeing them dunked in alcohol? Will carnies take the time to scrub down every seat on the Scrambler before admitting the next bunch of riders, and would we stand in line waiting for them to do it?
In any case the lack of festivals and street fairs this year is contributing to the weirdness of this hot summer. The question is, will they ever return and how?