I would rely on my survivalist neighbors if the worst struck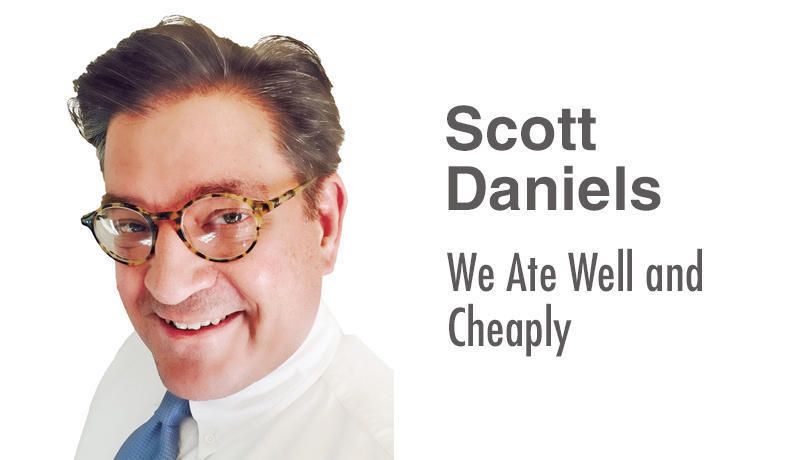 "Been busy today?" I asked my friend measuring out a half pound of bacon from behind the meat counter.
"Oh yeah," he said, "crazy. And yesterday was busier than Christmas."
Looking around the big grocery store, I believed it. Not that there were so many people, really, but they all were pushing the big carts, and they were tottering full by the time they headed to check out — in the usual three open lanes. The self-checkout lines snaked back into the middle of the store.
"Blizzard Buying" is a thing, and stores tend to keep a close eye on the weather so they can make sure the shelves are stocked with the things people tend to hoard as a big storm approaches. We have tremendous faith in the reliability of our climate systems, so those purchases can be a little odd, if predictable.
It would be smart to grab canned soups, beans and the like, crackers, bottled drinks, and canned tuna. But I've come to understand we actually buy meat, bread, batteries, DVDs, books and plenty of booze.
We prepare to be snuggled in and hunkered down, rather than for a power outage or frozen pipes. Hope does spring eternal, and I did the same thing everyone else did. I guess I would rely on my survivalist neighbors if the worst struck. You can probably count on a guy with three giant trucks.
Stores do try to be helpful but are not above capitalizing on the moment. It's what our economy is based on, after all. So you see flashlights, scrapers, windshield washer fluid, batteries and snow shovels near the front of the store, often at a slightly higher price than the week before.
Again, I was a dope and had to run out for ice-melting salt after the ice and snow layers had already formed, paying through the nose for one of the three remaining bags I found at the closest gas station.
If we were smart, we'd get all the emergency equipment piled up in October when that stuff is on sale. I guess even those of us who grew up in the shadow of the Cold War didn't learn the preparedness lesson, though it's hard to imagine how useful "duck and cover" would be against the 4-foot snow drifts I found blocking the doors Sunday morning. The dog sized up the situation, said "nope" and went back to bed.
But I was talking about stocking up on booze, wasn't I? It's important to have priorities and keep them in order.
I don't know how Irish coffee got the name, as it seems to have originated in Vienna coffee houses somewhere around 100 years ago. It became more standardized and common in the 1950s.
Remembering moderation in all things, such a drink tops all other remedies for a cold winter weekend with subzero temperatures and thick layers of ice and snow outside the frosted windows. All you need is a good book and a warm dog.
IRISH COFFEE
1 cup brewed hot coffee. This is no time for Maxwell House. Get the good stuff.
1 tablespoon brown sugar
1 and 1/2 ounces whiskey
Good blob of lightly whipped heavy cream
Spoon the sugar into a footed mug, add the whiskey and stir. Pour in the hot coffee and stir again until the sugar is dissolved. Spoon a little of the cream on top and drink the coffee through the cream.