If you don't have copies of those 2 books, get them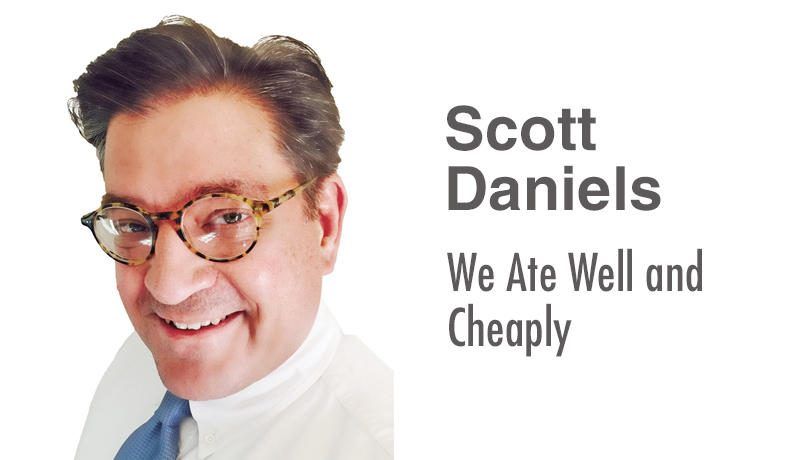 All of us in the United States who love to cook can look around at the sheer volume of tools available for our individual instruction and thank one person: Julia Child.
Of course there were others before her with cookbooks. Of course there were others before her who demonstrated how to cook for television audiences. But Julia has defined cooking, and how to cook, and teaching people how to cook, and what tools to use to cook, for more than 50 years. Her influence, if anything, has only grown since her death at just shy of 92 years old, 14 years ago. I made the trip to the Smithsonian in 2009 to visit her newly installed and enshrined kitchen, and her presence was palpable.
Her personality was as outsized as her height. A good friend of mine worked in a fine restaurant in Cambridge, Massachusetts during the last decades of her life. She ate there now and again, and he was able to chat with her when she did. He reported the first thing you realized in being near her was her size. "She was hugely tall," he said, "even when osteoporosis began to lessen it. You had the sense that she was just this outsized, wonderful, fun, gracious person."
The restaurant chefs, of course, welcomed the chance to serve something special to their mentor. Of course she was their mentor. She was everyone's mentor.
But she always ordered the same thing, my friend said, a simple hamburger. It's what she liked.
She went to Paris as wife of a U.S. Embassy careerist, ate something delicious, decided to learn how to cook such delicious things and ended up being chef to the planet and ambassador for a cuisine foreign to her. How did that all happen? When we remember Julia Child didn't learn to cook, really, until she was nearing 40 and her book, "Mastering the Art of French Cooking" (written along with Louisette Bertholle), wasn't published until she was about to turn 50, it all becomes that much more astonishing.
A couple of weeks ago, I suggested cookbooks and books about cooking as Christmas gifts, and I'm happy to have gotten such a thing as a gift myself. "As Always, Julia; The Letters of Julia Child and Avis DeVoto" shares the letters between the two women during the 1950s, coinciding with the creation of "Mastering." I've just begun it, but it's really wonderful. Reading their hugely witty correspondence, you get the feeling of eavesdropping at the creation of something historic and important, which it was.
I don't think "Mastering" has ever been out of print, and there are millions of copies floating around out there. Remarkably, even recent, used copies which are nothing special fetch a surprising price on eBay.
People still want that book and its sequel. We gave copies as gifts this year, and the recipients squealed. One never sees them turn up in used book stores. Once you have them, you don't part with them.
As someone who tries to write a few sentences now and then, one can only envy that kind of staying power.
If you don't have copies of those two books, get them. If you're stumped for a wedding gift in 2019, give them. If you have the books, pull them off the shelf and cook from them. Julia will never steer you wrong.