Making Indian food at home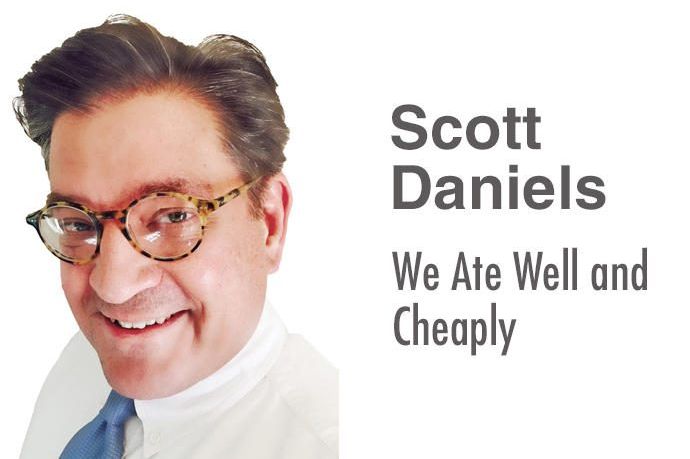 I'm often surprised by the number of people who light up when Indian food is mentioned. "Oh, yes — love that stuff."
There are a few really great Indian restaurants to the north, and I encourage you to try the cuisine if you haven't already. It's not all spicy-curry-heat, and if you follow a vegetarian or even vegan diet, there are usually some flavorful options.
If you do like spicy food, you can ask to ramp that up as high as your tolerance will allow or keep it on the mild side.
Last weekend we picked up a carryout order at a well-rated Indian place while making a run for a few staples we were unable to find nearby or even online.
I suppose it makes perfect sense, but everyone in the world is out of sweatpants. We had to settle for overpriced pseudo sweats, but we can't be the only family around with bedraggled-looking sweats in need of replacement or burning after all these weeks in semi-isolation.
We learned a couple of things: We actually make really good Indian food at home, and we like our flatbreads better than what we bought. It was all delicious, and we made all-gone with it in no time, but it's satisfying to know we're getting it right.
The bread from the restaurant was completely authentic, made by slapping thin dough rounds onto the inside wall of a murderously hot pit oven, but we still kind of like our softer, less charred home version.
Indian food isn't that difficult, really, once you have the spices assembled. Some recipes use ghee, which is just clarified butter. Many, like the one I have for you today, use garam masala, a mixture of spices you can often find at area grocery stores, but if you can't, it isn't hard to blend your own.
On a lark, I asked my phone for a recipe. "Hey Siri — get me a garam masala recipe," and it came up with several in a couple seconds. For spices, head to any of the bulk food markets in the area.
Indian food is about layered flavors. You add things in order, allowing each to reach your nose, telling you when it's time to continue with ingredients or when the heat is too high or too low.
This garam masala recipe makes plenty. I think you'll like this simple dish enough to keep it on hand for more great Indian dishes. Butter chicken is an easy first try and is hard to screw up. Be careful not to overcook the chicken as it becomes chewy. It should be just done and very tender.
BUTTER CHICKEN
1 stick butter, separated
1 1/2-2 pounds boneless skinless chicken breasts, thighs or a combination, cut into bite-sized chunks
1 large yellow onion, diced
3 (or more) cloves garlic, finely minced
1 tablespoon fresh ginger, grated
1 tablespoon garam masala — recipe follows
1 teaspoon ground cumin
1/2 teaspoon cayenne pepper — adjust to taste
1 teaspoon chili powder
1 15 (or so) ounce can tomato sauce
1/2 pint heavy cream
Salt and pepper to taste
Lime juice
Cilantro for garnish
Heat 2 tablespoons butter in a large, heavy bottomed pan or dutch oven over medium heat. Add the chicken and cook a few minutes until partially browned but not cooked through. Remove and set aside.
Add 1 tablespoon butter and the onions. Cook until softened, then add the garlic and ginger. Stir a moment and add garam masala, chili powder, cumin and cayenne. Stir until the fragrance of the spices is released, then add tomato sauce.
Cook at a low simmer for 5-10 minutes, then return the chicken to the pan. Add the cream and cook a moment, then add the remaining butter and cook until the chicken is just done. Squeeze in a bit of lime juice, adjust for salt and pepper, and serve with white rice and the cilantro.
GARAM MASALA
1/4 cup ground cumin
1/4 cup ground coriander seed
2 tablespoons ground cardamom
1 tablespoon ground black pepper
4 teaspoons ground cinnamon
2 teaspoons ground cloves
2 teaspoons ground nutmeg
Mix and store in an airtight container.