No roasted turkey this year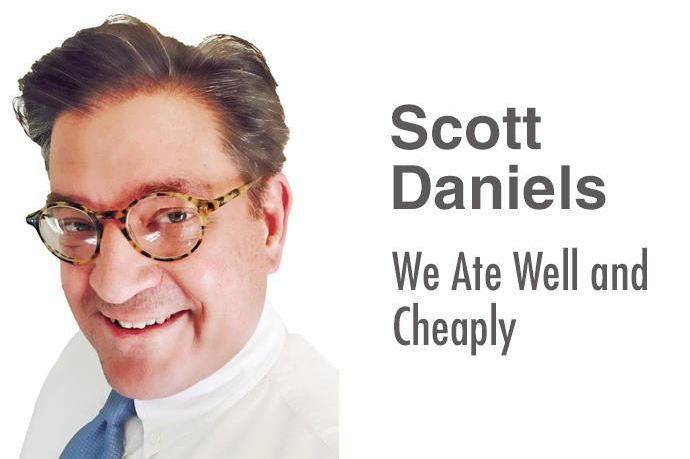 This holiday season, for various reasons, is going to be quite different for my family, and we are trying to figure out what to do. It's the kind of dilemma faced by "empty nesters," as they reconfigure their lives post-children.
We are pre-child, but we've also lost the family matriarch and hub this year, so those big dinners will have to be reimagined from scratch. The thought keeps coming to me that it is time to order the fresh turkey, but it's silly, making so much food for two. No roasted turkey this year.
Our closest friends live in distant cities and on other continents, and being in the last struggling weeks of waiting for baby makes travel quite out of the question. We're lucky to make it to town and back without dizzy spells, so we aren't risking going anywhere for Thanksgiving or Christmas. We're looking forward to family coming in from nearby for one or the other holiday, but that's it.
What of the turkey brining? What to do instead of the big slab of rib roast piled up with Yorkshire pudding? Will we really have to resort to finding an already cooked turkey breast and some boxed stuffing? Maybe we'll just order a pizza for Thanksgiving, and take up the Jewish custom of going out for Chinese on Christmas day.
Honestly, our hearts just aren't in the holiday feasts this year, and I know that is the case for many families for whom grief has been a companion in 2020. It is very much a part of the story of life, and we find ways of adjusting and adapting. Next year, I'm sure, will be better.
That is not to say we are not excited for the holidays, quite the opposite. We may not have junior's arrival to celebrate in time for Christmas, but I'm sure it'll be all about him anyway.
His mom will be directing tree trimming from the couch, and we'll be playing all the tunes he will one day associate with Christmas all his life. We've been playing everything from rap to opera and have found, judging by the increased kicking, that he already loves music, so may as well get him used to Steve and Edie, Tony Bennett, Bing Crosby and I suppose Mariah Carey before he even touches a cotton swaddle.
We're preparing for what will be the last "just us two" Christmas for, gosh, the next several decades by getting in our best present lists early. We've already made the "no shaking packages that arrive in the mail" pact.
We've added a couple of large furniture items this year and arrived at the sudden realization that we've left no room for a tree. We will just have to make room, somehow, even if we have to walk around it. Heck, if the White House can put trees in the center of the room, why can't we?
As I'm forced to think about smaller, simpler, less leftovers and few people, there's an opportunity to learn how to do just those things, and perhaps to share them with you here and there.
There are new traditions to be started, new dishes to be experimented with and, if we are smart, new visual cues. Now seems the right time to stash the old holiday tablecloth and get something different. To scour the thrift stores and antique shops for different serving dishes. I've been trying to sell off two old sets of dishes without success. We'll look for something new anyway.
But nagging, always nagging, will be the memory of the dinnertime Thanksgiving and Christmas prayers of the last several years, which I led, beseeching God to look after those who we loved and missed who were not among us. And now there is one more.
Time to change that prayer, too.