Our 2-day trip to New York City was mostly about food, of course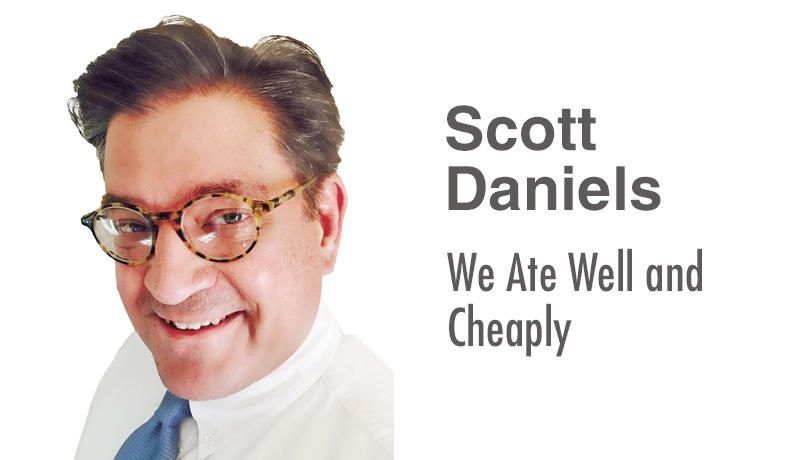 I write this while exhausted and suffering from sensory overload, much like a toddler at his/her first birthday party.
You see we arrived back home at about 2:30 a.m. after a quick weekend road trip to New York City. This was my first time there, and I have no excuse to explain why that is.
There were group trips in high school, but I didn't go. When I was young and hot on a career as a rich and famous actor, the passion cooled considerably when I realized I would have to go to New York and find a tiny, grubby place to live and then find a job as a busboy somewhere while fighting to audition for the Big Break.
And I was coming of age at a time when NYC was constantly presented in the media as frightening a place as it was wonderful.
Every sitcom had an almost weekly "I just got mugged" moment. The kids who went on the school trips got a worrisome list of cautions: Keep your head down. Don't stop to talk to anyone. Don't look anyone in the eye. Don't become separated from the group for a moment. Keep your money in a front pocket. Stay away from the subway tracks or you'll get pushed over.
Now of course I realize I was letting my fertile imagination overheat with needless worry. My two-day trip was mostly about food of course, though that wasn't the plan.
There was a comedy improv thing going on over the weekend, and we had planned to catch several of the shows, not realizing the lineups would begin before sunup for late-night shows and we weren't even in town until afternoon. So we had to improvise by seeking out good places to eat, which are on every street corner in Manhattan.
Sharing my observations and impressions of New York carries the risk of sounding like a hayseed out for a look at the big city, but I trust you to bear with me a moment, remembering I was literally going from being surrounded by open land to being surrounded by so many people it gave me hives.
Day or night, no matter the hour, Manhattan's sidewalks are a river of humanity, each passing person speaking a different language. The temperature was close to 100 F all weekend, so the city smelled like street food, exhaust fumes and baking garbage. No matter how much you think you have a picture of what it must be like in your head, the city is quite unlike anything else, just as I've heard many times.
I can now say I've successfully driven in downtown Manhattan on a weekday afternoon, through the Holland Tunnel, over the Brooklyn Bridge (we had an Air B&B in Brooklyn) and found our destination first try. I have a worse record of finding things in Walnut Creek, frankly.
I've had New York pizza, which is floppy and delicious, eaten Greek food out of a street truck and suffered no small disappointment at the restaurant of an internationally famous chef.
We had unbelievable dim sum in Chinatown at one of the oldest tea rooms to be found there, were shocked at the $16-$30 price tag on every cocktail everywhere and ate rigatoni bolognese at midnight in a touristy restaurant off Times Square.
I also got suckered into buying a $20 lucky astrology bead bracelet from a pretend Buddhist huckster. So that's why you don't stop for anyone on the street.
The trip was capped with seeing Bernadette Peters in a magnificent "Hello Dolly" revival: a fitting first Broadway show.
In short it was magnificent. I would never, ever live there, but yes, let's go again.