We're getting a second and third look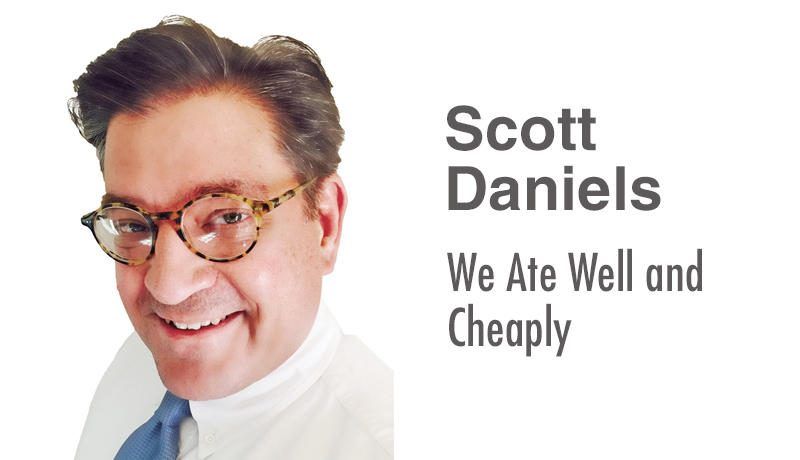 I've talked about the many signs we're seeing for a prosperous future around our part of Ohio, and the pace of that good news has been quickening. It feels these days as if The Boys From Marketing suddenly stopped leaning their hand on the Ohio map, which was obscuring our area. "Oh, look at these counties. We should have a store here."
Chipotle, Starbucks, Jimmy John's, Pulp, Freddy's. My chain restaurant wish list is getting pretty short.
And the arrival of such places isn't the only portent of good things in sight: A fourth local microbrewery is on the way. All of these are strong indicators of a young and active population with spare cash, which is a big leg up in attracting new business and jobs to our backyard.
There ain't much money in offering 21st-century niche food to aging baby boomers. Companies looking for a place to build are looking for younger people and a well-educated work force.
There also are local joints opening their doors.
The new Craft Bistro in downtown New Philadelphia has had a soft, invitation-only open (no, no, it's OK guys. I'm sure I was busy that night anyway.) and is ready for business with an up-market menu.
It's surrounded by cheap and delicious American menu eateries, so it's an interesting addition. I know we've been watching those second-floor windows for months for signs of life after the ownership ran into pressing code requirements that held up opening day for what must have been an achingly long period of zero table turns.
We need to be able to say we cover the full scale, and we can. We need hipster, fast, causal bar food and upscale, carefully plated entrees.
We need a Menard's and all these new hotels. We already have a thriving arts community, higher education, good primary schools, a fully matured medical community, a full range of social services and charities, and proximity to widely varied shopping.
We also have a large immigrant population escaping terrible conditions and in search of a better life who take the jobs few people want to do: cleaning the hotel rooms, bussing the tables, washing the dishes, and processing beef, poultry and pork — if we can view them for the asset they are, adding welcome cultural diversity to the mix.
It's a very good thing to be able to provide workers who often view the low-paying jobs as a godsend as well as those well qualified at the high end. The dishwashers as well as the maître d'hôtel.
Someone to pick apples, someone to make replacement knees, you have to have both. Those newcomers pick apples today so their children can have the chance to design the prosthetic joints one day.
These things combine to draw the people local firms want to hire, and they help draw new companies eager to take advantage of a thriving work force across the scale, especially in the current climate in which well-qualified workers can be a little picky about where they spend their day.
In fact it seems the new problem companies face is in getting new hires to actually commit.
During the rough times, managers didn't bother notifying young people they chose not to hire. Millennials took heed and often simply don't reply or show up for the jobs they've been offered but have silently rejected. Those workers have options, and what goes around comes around.
And companies have plenty of options too in deciding where to expand. We can be grateful they're giving us a second and third look. I still don't see a Buick plant in our future, but I see great food, excellent beer, more new housing, Broadway shows, opportunities to meet newcomers and lots to do.
All our boats are being lifted in the rising tide.