Never say never, but we're never doing this again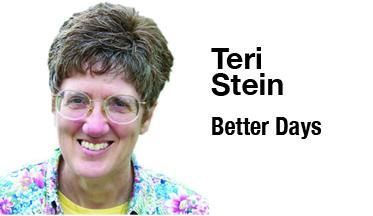 It was the alluring dream of clearing some space at home and getting rid of stuff that we didn't want anymore. Sure, we could have just trashed it but that would be irresponsible to the planet and disrespectful of others who could make use of the stuff.
We would have a yard sale. We hadn't held a yard sale in years, so many that I can't remember. And then, our experiences were with a community yard sale day. Even though our community is out of town, people would flock to the community yard sale days.
We would be busy for tow to three hours straight in the morning with customers. Stuff would just fly off the tables and in the end, we usually made enough to buy pizza and some of us – like my husband – enough to invest in new tools to replace the ones he sold.
This was going to be great. Especially now with online sale websites you can post your sale notices online with little fuss and at the last minute so you can make sure you are going to get a good weather day.
After posting the sale on one online site, I had the opportunity to join and post to about 20 more online sale groups, but I didn't want to be so busy we couldn't handle it, so I declined.
The online yard and garage sale site was interesting. There weren't so many yard sales listed on it as there were just individual items for sale. If customers wanted to buy an item, they could contact the seller directly and they could arrange to meet. What is up with that? Is it better than a sale?
This was going to be great. Now that I'm retired, I had the time to dig out the piles of unused items to sell, mark the prices ahead of time and dig out my extra tables to use for set-up.
I abandoned my writing projects for a few days to catalogue, label and price all our items. I was on track for one of the most successful yard sales of all time. And I'm not just talking about cash, I'm really more interested in getting rid of stuff.
The day before the sale, I carried everything up from the basement and piled it in the kitchen. Thank goodness it was only going to be there one day; it was a mess. It was not easy to get around.
I was up with the sun on yard sale day, had breakfast and was out the door. Once I got the tables set up, I started carrying out all the stuff. My sister arrived, we finished setting up, placed our yard sale signs on the main roads and opened for business.
She had brought some quality items priced dirt cheap, like a quarter for some. They were sure to sell, even I was tempted to purchase some of these cute items. My mantra kept rolling through my head, I don't need stuff. I don't need stuff.
Sitting there in the cool 58-degree morning shade we were soon feeling like politician Bernie Sanders on the last presidential inauguration day. We needed those mittens. And that heavy coat.
No problem though, we had a few early shoppers, it was now 9 a.m., the advertised start of our sale. We would be busy helping customers. Cars, and lots of them, would be pulling in any minute. I said any minute now. Well, maybe it's too cold for them, but shoppers will be here any minute.
Six long hours later. What a bust. Could it be with gas prices at $5 per gallon, yard sale shoppers weren't as committed to driving to out of town sales or is it the shifting attitudes in not having stuff?
We had a few spurts of shoppers here and there. Only a handful of my sister's items sold, none of my stuff sold. It was those jeans I had been saving for three years hoping to get back into and some household items, and the winner and reigning yard sale champion is Joe with major tool sales.
But at the end of it all, as we cleaned up and loaded most of our items for thrift store delivery, we declared, "We are never doing this again."
Although, long uninterrupted time spent talking with my sister is never wasted, we can think of better ways to enjoy time together. And next time I clean out a drawer or closet, I'll have no delusions, I'm taking my stuff right to the thrift store.