October recognized as Fire Prevention Month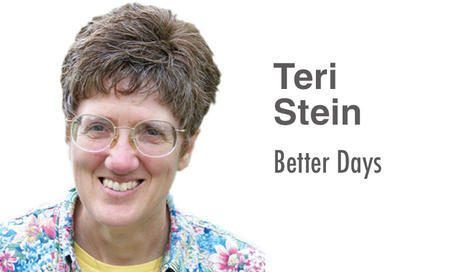 Now is the time to think about fire safety because October is Fire Prevention Month. Within the month is also Fire Prevention Week, which will be observed Oct. 3-9 in commemoration of the Great Chicago Fire that occurred in 1871.
The Great Chicago Fire killed an estimated 300 people, left 100,000 people homeless, destroyed more than 17,400 structures and burned more than 2,000 acres of land. The fire was also fueled by winds and a lack of water pressure due to another fire in the city the previous night.
During the month of October, the goal is to raise awareness and promote fire safety to prevent fire-related deaths and injuries.
When it comes to fire safety, you can't be too careful. I've had my share of incidents that fortunately all ended well, but you never know when an emergency can strike.
Nothing is scarier than smelling smoke in your home, and that happened to me. After I smelled it, I started looking for the source and saw smoke rising out of a register on the floor. My heart sank. I alerted Joe, and we ran to the basement to check it out. The first place we ran to was the furnace. That was not it. We had inadvertently run right past the real problem — a smoldering ceiling light fixture. Fortunately, that was something Joe could fix. We opened some windows, cleared the house and were good.
Recently, we were at another building where the smell of burning wires hung in the air. We looked around briefly and couldn't find anything. It was time to call 9-1-1 and have the fire department check it out.
I hung my head out the door to get some fresh air as I called. The 9-1-1 operator asked if I was still in the building. Pretty much, I was. You need to get out of the building, she advised.
Duh! I don't know why that thought never occurred to me. We were so concerned about the building, but in hindsight, I have seen stories about building explosions on the nightly news. It could happen. I'm glad she suggested it. Joe got out too.
I was really impressed when the fire department arrived. I could tell they knew what they were doing from my spot outside the building. They quickly found the source of the smell, and there was minimal damage.
Another time at a previous job, I had to notify the fire department not to come. I worked with people with disabilities, and one man liked to sit in the sun that often shined through an outside door. Our friend also liked to explore, and he discovered the fire alarm lever, located right beside the door, could be moved. You know how it is when you are watching something happen but there is nothing you can do to stop it. That's what happened. I looked over just in time to see him pull the lever. Then I logged my fastest sprint time ever, getting to the front office to cancel the fire call.
Fires are never funny, but the most humorous work-related fire call involved a toaster. Toaster fires are not big and impressive, but they are big enough to set off the fire alarm when they malfunction. The toast is burning to a crisp, and flames and black smoke are rolling out of the toast slots.
A brave staff member unplugged the toaster from the wall and carried it outside. A couple minutes later, everyone was standing outside with the charred chunk of metal smoldering on the sidewalk. Just then the fire department pulls up. The firefighters jump out in full fire protection gear ready to do battle. With a voice sounding somewhat like Darth Vader in a scene from "Star Wars," one of the firefighters asked, "Where's (heavy breath) the (heavy breath) fire?"
We all pointed to the toaster, which gave off a last-dying puff of smoke.
I often wonder what the firefighters were thinking. Was that incident worth all the effort it took them to get there? But I'm sure they are always relieved to find people aren't in danger.
We all need to do our part to help firefighters. There are many tips available online and activities for children to do to have fun while learning something important by celebrating Fire Safety Prevention Month. Go to the National Fire Prevention Association website at www.nfpa.org for more information.
And if you smell smoke (or natural gas) and don't see any fire, take your cell phone outdoors to call 9-1-1.