Quarantine Week 5: Ride or die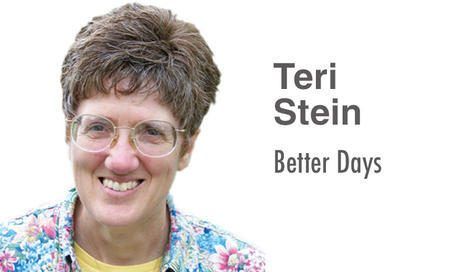 Quarantine Week 5: How is everyone getting along? I could never have imagined this; we've missed out on our Easter family get-togethers and church in person. It seems invisible enemies are worse than the ones you can see. You sure can't avoid what you can't see.
With all this stay-at-home togetherness, this far into the quarantine, we've all had to make a conscious decision as to whether we are going to stay married or start looking for a divorce lawyer. Surely they are essential workers.
We are going in a different direction though. Joe and I have been married so long that it would be extremely traumatic at this stage of our lives to part, especially now when we can enjoy our very own "age 60 and over" shopping hour starting at 6 a.m.
We've decided on a strategy to get through the rest of this pandemic. We are going to "ride or die." Hope it doesn't come to the "die" part though.
We're going to "ride" through never knowing what day it is without consulting a calendar.
We're going to "ride" through our new goal of watching old movies we haven't watched for years just because we have the time.
We're going to "ride" through one of the biggest time wasters of quarantine — cooking at home. It's getting ridiculous. I stop to make lunch, and before I get back to the keyboard, two hours have passed. Why does it take so long? I'm not making anything good. Just ask Joe.
I'm going to "ride" with my lovely quarantine wardrobe. Have you designed one of your own yet? My extensive quarantine collection consists of three flannel shirts and three pairs of jeans. I wear each outfit two days (OK, sometimes three) and then switch to the next set of flannel shirt and jeans folded on top of the clean laundry pile. Can't wait until warmer weather gets here so I can pick out three T-shirts I want to wear all summer.
We're going to "ride" through the 6-foot rule. In fact Joe would like to take credit as the original creator of the 6-foot rule. He loved the 6-foot rule even before it became popular, and he follows it religiously, even in the house, especially when it comes to hanging out with me. In our younger days, he was all for staying close. Now it's a classic case of "bait and switch."
We're going to "ride" through a new low in entertainment when we tune in on Sunday afternoon to watch NASCAR drivers playing a racing video game and listening to announcers provide color commentary on the event. Although I have to admit it is the most interesting thing going on sports-wise right now.
It is actually fun to see a couple of the retired race car drivers, Bobby Labonte and Dale Earnhardt, Jr., back to compete. The race almost looks real, and there are fake people in the crowd and standing around the track just so we know what we are missing.
Another plus is we don't have to worry about the drivers getting hurt if there is a bad crash. The wrecked cars magically disappear from the track and appear on pit row. The drivers each get a limited number of resets before they are out of the race for good. At the end of the race, there was even a replay of the winner crossing the finish line and doing a burnout while the announcers wrapped the whole thing up.
Our day-to-day life is sure not what it used to be; it's like we are all trapped in some kind of bizarre alternate world. Unlike the NASCAR drivers playing a game, we are not going to get any resets. We need to follow the rules of this unsavory game. The sooner we get through this, the sooner we can start building our lives again and most importantly see our family and friends. We sure don't want to crash and burn. Ride on everyone and stay well!