Rufus gets his spuds, we get football bowl season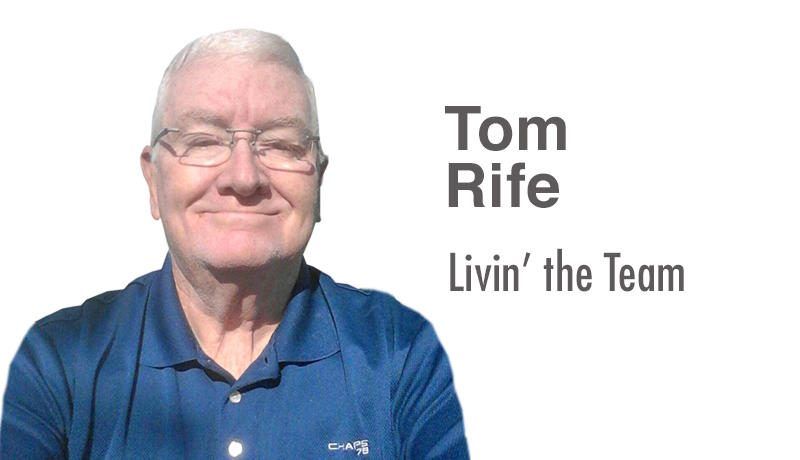 Down southeast in the coal country around Athens, it's fairly easy to sell a T-shirt, as long it has the OU Bobcat mascot on the front. College students at — and alumni of — the first state university in Ohio get quite a kick out of showing off their favorite stuffed animal.
His name, by the way, is Rufus, and nearly a decade ago, Rufus and Brutus from Ohio State got into a bit of a brouhaha during a football game in Columbus. Rufus, tagged the instigator, was promptly relieved of his duties.
But that's a story for another day. The news is that if book stores on Court Street in uptown Athens aren't already cranking out Famous Idaho Potato Bowl garb, it's only a matter of time. Here's hoping a 2XL doesn't cost an arm and a leg.
So maybe the matchup between Nevada (7-5) and Ohio (6-6), to be played on a blue turf at Boise State, isn't exactly one of the marquee showdowns of the 2019 bowl season. Let's face it: Other than games involving number-one LSU, number-two Ohio State, number-three Clemson and number-four Oklahoma, bowl bids these days can be compared to the "participation trophies" that have been widely maligned in certain circles of organized sports.
The only real difference is that college football and its beloved lineup of 39 postseason "specials" are big business for the schools involved. So 78 of the 130 Football Bowl Subdivision colleges and universities add cash to their coffers, and of course it's always dandy to be able to tell a recruit that "last year the Neon Armadillos went to a bowl game and the outlook is good for another fun 'extra game' in Montgomery or Frisco (Texas) this time around."
By the way, Ohio, having bagged its 11th straight bowl bid under head coach Frank Solich — and second Famous Idaho Potato Bowl appearance — isn't the only 6-6 team going bowling in the weeks ahead. Kent State (lost to Ohio 45-38) is another one, along with North Carolina, Eastern Michigan, the University of Miami, Florida International, Michigan State, Washington State, Mississippi State, Illinois, Florida State, Boston College and Tulane.
That's a baker's dozen of .500 programs. But who knows? With some of those high-calorie cookies in the oven, they may draw some appreciable television ratings. They might even outdo Wyoming vs. Georgia State, the two 7-5 entries in the NOVA Home Loans Arizona Bowl.
C'mon now, give the spuds dudes a little credit. More often than not in the past, the Famous Idaho Potato Bowl (previously the Humanitarian Bowl and the MPC Computers Bowl) was mired in the pre-New Year's mish-mash of pigskin porridge. This one is set for Jan. 3 and somehow has landed smack in the middle of the gridiron goodies. The truth is it's the only college football game on TV that day, so by default it should attract more than a smattering of ESPN eyeballs.
As for viewers in the Athens area, fans there surely will have a vested interest in the Chick-fil-A Peach Bowl in Atlanta on Dec. 28. That's when former Athens High Bulldog quarterback Joe Burrow, the former understudy of the Buckeyes' J.T. Barrett who was then beaten out in spring 2018 by Dwayne Haskins, resulting in his transfer to the bayou, leads LSU against Oklahoma in a national semifinal. He'll probably be the Heisman Trophy winner by then as well.
Unbeaten OSU, which dropped to number two after winning the Big Ten title over Wisconsin, really shouldn't feel too jilted when lining up against number-three Clemson, the defending national champion who repeated a conference championship and went undefeated.
After all, Burrow snubbed Rufus and his backyard Bobcats too.