Scots solely focused on what lies ahead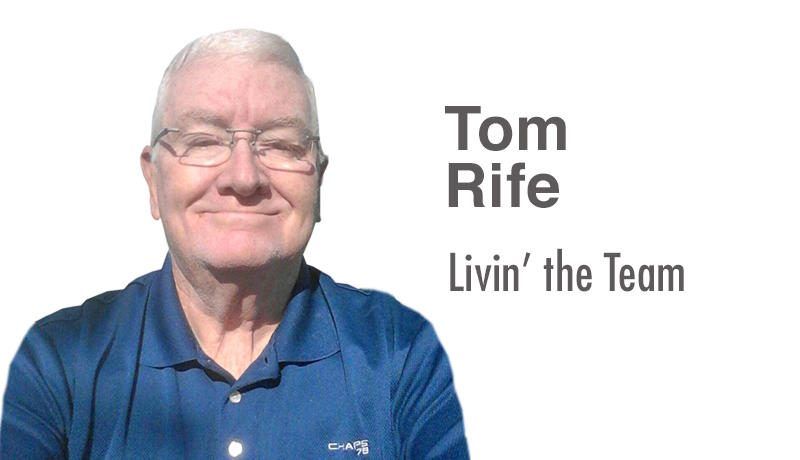 There may be those who insist a basketball team is only as good as its last game.
Don't expect to find anyone thinking like that at the College of Wooster, where legendary head coach Steve Moore has been around the game long enough to know every season is a months-long series of ups and downs, a roller-coaster ride replete with highs and lows, with heart-tugging peaks and valleys.
Moore's Fighting Scots have become the NCAA's winningest team of the 2000s by focusing on the present.
So despite opening a new decade of action a few days ago with a frustrating loss at Ohio Wesleyan, fans and opponents alike should fully expect the Black and Gold to forge ahead with the same determination that allowed the team to manufacture an undefeated December to set the stage for more excitement in 2020.
Who will lead the way in derailing undefeated and second-ranked Wittenberg in the always-challenging North Coast Athletic Conference? It certainly is going to take more than Danyon Hempy, Keonn Scott and Dontae Williams, the three standouts who have compiled the leading numbers to date, to get the daunting task accomplished.
The most telling stat — an anomaly, for sure — in the recent setback in OWU's quirky Branch Rickey Arena? The Scots' bench, which had been stellar in its supporting role leading up to the tip on Jan. 4, scored one point among four nonstarters who logged a combined total of 44 minutes of playing time. The Battling Bishops' backups totaled 28 points, and Wesleyan pulled off the upset.
That wasn't the trend in December when Wooster won all six of its games, captured the Mauro Panaggio Tournament championship in Daytona and engineered victories in both of its outings in the E.M. Mose Hole/Kiwanis Classic/Great Lakes Invitational. The 2019 calendar concluded with a stirring 87-82 victory over then 14th-ranked Whitworth of Spokane, Washington in Timken Gymnasium.
Not to be overlooked in the December streak was the play of Hempy, the 6-foot-5 senior, who averaged 22 points per outing during that six-game run. Hempy poured in a career-best 32 points and snared eight rebounds in the Scots' 94-90 Panaggio finale, earning tournament Most Valuable Player kudos. "The Wizard of Waldo" since has climbed among the school's top-10 career-scoring leaders.
Also emerging as consistent performers in the six-game December surge were increasingly confident juniors, Scott (6-1 guard) and Williams (6-7 forward).
Both averaged 17.8 points per game in that span, and Williams ruled the rebounding by hauling in 9.1 caroms a night. Scott, pouring in a career-high 29 against Whitworth, was named Most Outstanding Player of the Hole Classic/Great Lakes Invitational after earning all-tourney honors in Florida. Williams was among the all-tournament selections in the GLI, and against Wesleyan he totaled 14 boards and 16 points as Scott scored 14 of his game-high 19 points in the final two minutes.
Thanks to timely contributions from the likes of starters Trenton Tipton and Khaylen Mahdi and backups Brandon Styers, Najee Hardaway, Peyton Bennington and Drew Bishop, the Scots of December were as "all-in" as Moore and his assistants could have asked. Wooster boasted a 9-2 record through games of Jan. 4.
The challenge now is what lies ahead, a schedule that includes home dates against Wittenberg on Jan. 18 and much-improved Allegheny on Jan. 29.
There also is a Feb. 8 rematch against the Battling Bishops that should get the Timken fans lathered up. That will be a special showdown also because a delegation of Moore's former players at Muhlenberg College are expected to bus in from Allentown, Pennsylvania.
Prior to coming to Wooster, Moore guided the Mules to successive Middle Atlantic Conference titles in the 1984-85 and 1985-86 seasons. Other highlights for Moore during his time with the Mules included leading Muhlenberg to its first 20-win season in 40 years in '85-'86 and being selected as the MAC Southern Division Coach of the Year in 1983.
All the ingredients are in place to assure there will be much more to remember than December.